Q&A: Errol Murray of Leeds Dads
Posted on 17th July 2020
If it feels as if we haven't done a Q&A Blog in ages, that's probably because we haven't! That all changes today, though, as we've been lucky enough to have a chat with Errol Murray, the founder of Leeds Dads.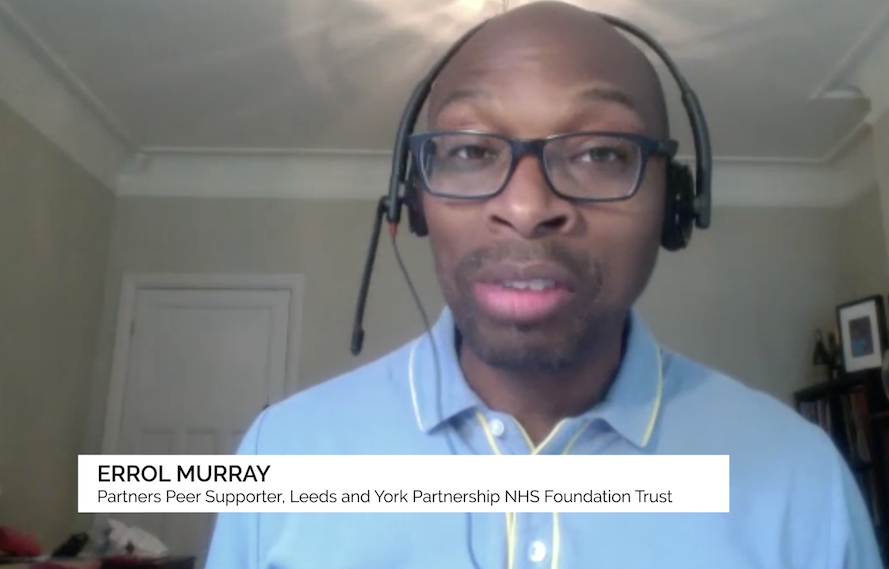 We first became aware of Errol and his group when he featured in the news video that @LeedsTV made to support the launch of DadPad in the West Yorkshire and Harrogate Partnership area, back in May.  He had such amazing things to say about DadPad that we wanted to get to know him better!  It's been a really busy week for Errol and his team, as they're preparing for their annual #DadstasticDay, which takes place tomorrow.  Find out more about this below…
Hi Errol.  Thank you so much for making time to speak with us.  We'd love to start by learning a bit more about you – what's your background?
Lots of different jobs… BT Engineer, BBC Journalist, University Lecturer.  I'm currently a Partners Peer Supporter in Perinatal Mental Health at the Leeds and York Health Trust.
What motivated you to start Leeds Dads?
Working away from home made me value time with our daughter.  There was a distinct lack of activities in Leeds aimed at dads and their kids, and I often felt out of place at local playgroups.  So, in 2011, I started Leeds Dads, along with a group of friends and their children, at a cafe in the city centre.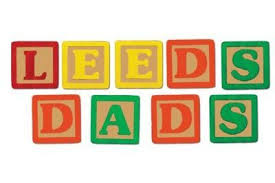 Did you face any challenges in getting the group established, and how did you overcome these?
By first promoting Leeds Dads by word-of-mouth, I started conversations with other dads in playgrounds and parks – even A&E wards – encouraging them to come along to the group.  Although plenty of dads weren't interested, we've found some of our most loyal members this way.
We've had to work hard to make it what dads say they need.  Keep asking for feedback, checking on dads' own ideas.
The other key challenge is in staying relevant when you don't see people every week.  A WhatsApp group can help.  Nothing beats face-to-face, though, which is a real challenge at this time.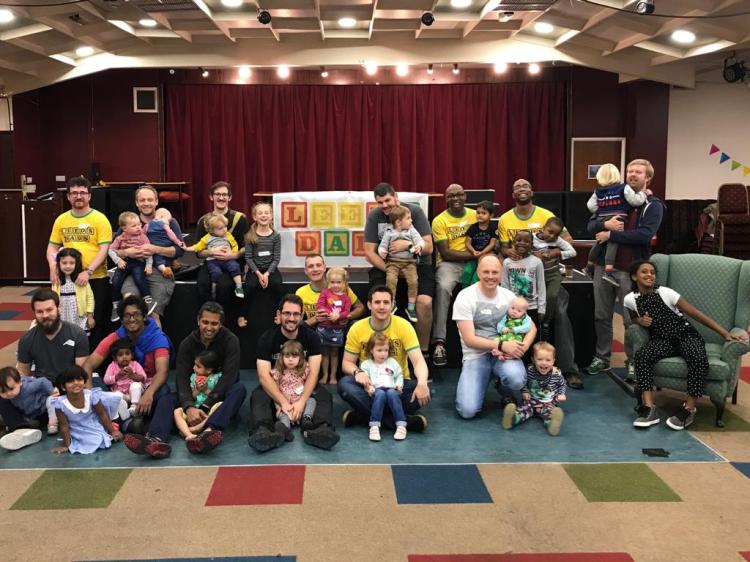 What does Leeds Dads look like today?  And are you just for dads?
Leeds Dads MeetUps are just for dads.  We've had single mums ask to join us, to help their kids spend time with male role models.  There's a place for that, we just haven't worked it out yet.
Almost everything else is for families – our coach trips, our picnics, our park trips.  And our committee includes two mums, two black dads, a solicitor and a youth worker (who doesn't know he's on it yet!).
We have had to adapt since Coronavirus has stopped all face-t0-face activities.  So we have reinvented our services to cater for dads in this new environment:
Leeds Dads #AskADad: On Tuesday nights, at 8.00 pm, we offer parents an opportunity to talk to experts about issues affecting them during the current Coronavirus situation, via a Facebook Live.  This includes topics such as:
accessing health and care support
employment law and regulations around furlough
benefits information
supporting children's behaviour
going back to school
living with a disruptive or abusive partner
supporting both parents' and children's mental health
Leeds Dads Virtual Playhouse: Playtime for dads and kids, on Sundays at 2.00 pm with Daddy Alex and his daughter Imogen!  This includes a dance session with BoomChikkaBoom, singalongs with Raise and Shine, Mobo Award winning Granddad Leroy Johnson and Aunty Diana, and Made with Music.   We also check out dads' #Dadventure videos – kids' adventures with dads in dinosaur suits, on obstacle courses, having water pistol fights, and whatever family fun they can create.
Free Food Parcel Service: Leeds Dads distributes parcels of free, fresh food through a confidential service every week.  We deliver them to families in need across the city.
Social Media: By expanding our 100-strong WhatsApp group and Facebook reach of 70,000 users per month, we are able to support families and dads experiencing hardship during the current crisis.

Wow! That's amazing.  But that's not all you've been doing, of course.  One of your biggest events – coming up tomorrow – is your Dadstastic Day.  Tell us all about it!
We plan to host the biggest online Fathers' Day celebration in England! It's a day of free activities online, normally held on Fathers' Day, offering dozens of sessions that create opportunities for parents to interact with their kids up to primary age, and introduce them to: music, dance, science, storytelling, and arts and crafts.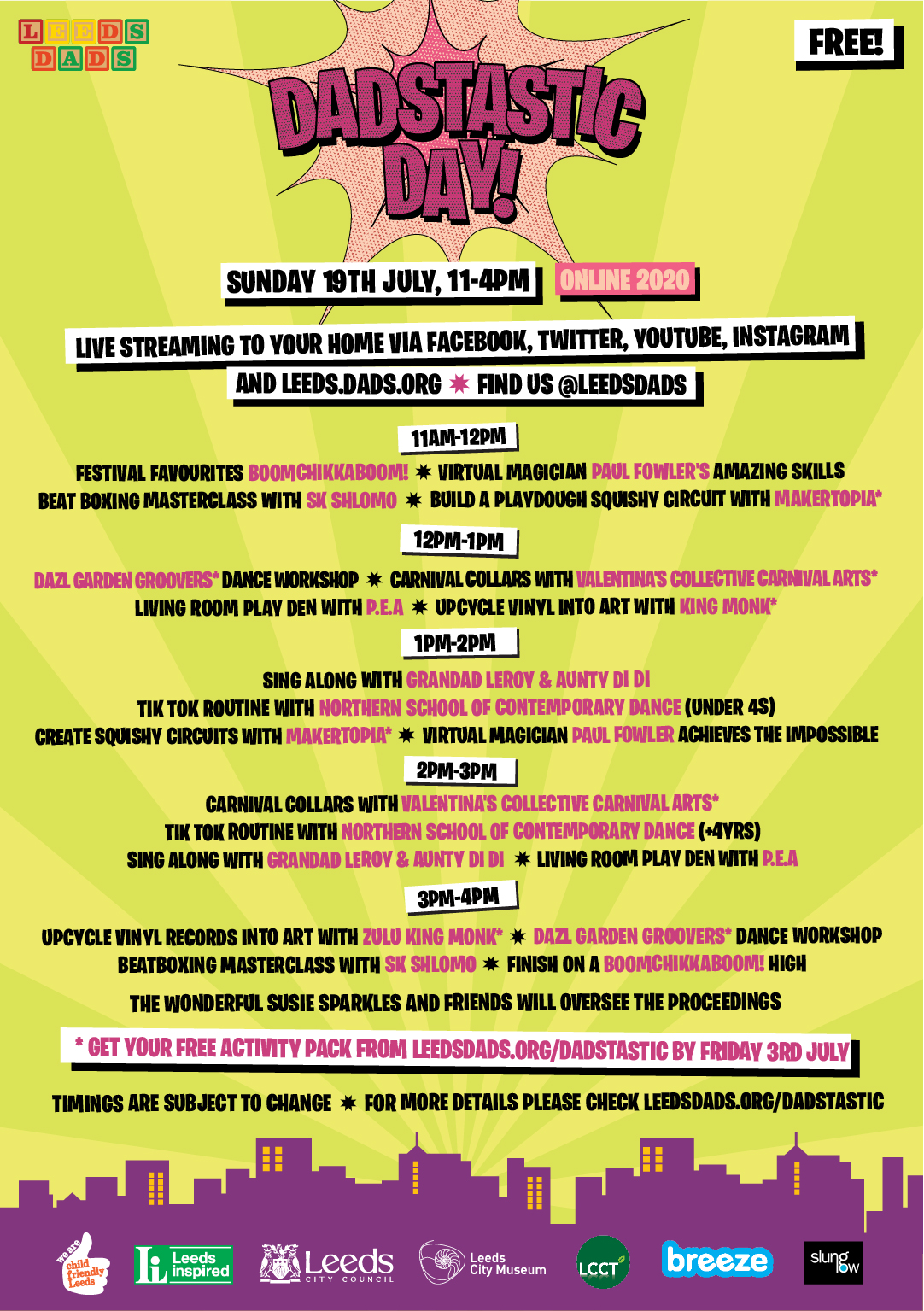 What do you think are the main strengths of having a dads'-focused support group?
It's somewhere for dads to go to see more of themselves, to see what they want to be.  To not be the only ones, or feel excluded because they choose to show they care.  Peer support is our key strength.
Going forwards, what are your aims for Leeds Dads?
We want to help fathers to become more confident, building strong and lasting relationships with their children.  Running new dad courses, helping statutory bodies to become more dad-friendly, supporting families in the first 1000 days of their children's lives… building a dad-friendly Leeds.
Thank you so much for your time today, and all the very best wishes for Sunday!
All photos from Leeds Dads have been used with their permission.