About DadPad, Key Content, Long Read
About DadPad: Think Family
Posted on 4th March 2022
In today's blog post, we are going to be looking at the ways in which DadPad can help perinatal healthcare professionals meet their safeguarding goals, as part of their 'Think Family' strategy:
If we want to give our children the best start in life, we must routinely build relationships with the men in the household.  Investing in the DadPad is one way to help frontline professionals work towards this, but we have more work to do…
Jo Lewitt, Commissioning Manager for Children & Families, Cornwall Council
The need to 'Think Family' and engage with dad
The 'Think Family' concept "recognises and promotes the importance of a whole-family approach" (SCIE, 2011).  A 'family approach':
requires an understanding of the key 'family' structure and composition as well as being alert to wider family issues that may have a bearing on the overall wellbeing of the family [and]…any specific individuals an agency is working with. Services that take a whole family approach can benefit from establishing how the needs of other family members might affect their principal 'client' and how meeting those needs might benefit their client.  So, if you are working with a child in a family, it is important to be aware of the needs of their parent/carers, or any other family members, and how they impact on the safety and wellbeing of the child.  Similarly, if you are working with an adult, it is important to consider how their needs may impact on their partner/family, including whether there are others who act in a care role for that adult, and/or whether that adult has a caring or parental role for any children in the family and/or other adults.
Hampshire Safeguarding Children Partnership, 2019
Within the perinatal context, then, this makes it imperative to identify the father as his needs, situation and circumstances will all have the potential to impact on the wellbeing of both his baby (and/or other children in the family) and his partner, as she gets to grips with pregnancy, birth and new motherhood.
Added to this, a number of important papers, research and policies in recent years have also called for greater whole family and/or father-specific engagement by maternity, perinatal and other related services, including:
the Every Child Matters report from 2003, which flagged up "the vital role played by fathers as well as mothers", and stressed the need for "a stronger focus on parenting and families", more "support programmes for fathers as well as mothers" and more "opportunities for families, and especially fathers, to become more closely involved in school life";
the 2004 National Service Framework for Children, Young People and Maternity Services (England and Wales) and the 2017 The Best Start Forward Plan for Maternity and Neonatal Care in Scotland, which required that "maternity care should be mother focused and family centred";
the First 1001 Days of Life Government Report from 2019 which recommended (within the context of the Health Child Programme) that the focus should be on "the health of the whole family… [in order to] examine how this affects the physical and mental health of the child, recognising that the physical health and mental health of a baby's parents, and the strengths of their relationships with each other and their child, are important influences on their child's health".  They added that, whilst the child should of course remain at the centre of the Programme, nevertheless "all health professionals, and particularly health visitors, need to understand a child's health and development in the context of their family environment";and
the UK's Child Safeguarding Practice Review Panel's The Myth of Invisible Men report from 2021, which recommended that engagement of fathers be embedded in proposed and existing programmes, including Family Hubs, the Troubled Families Programme and the follow-up work from the Best Start for Life: A vision for the first 1001 critical days.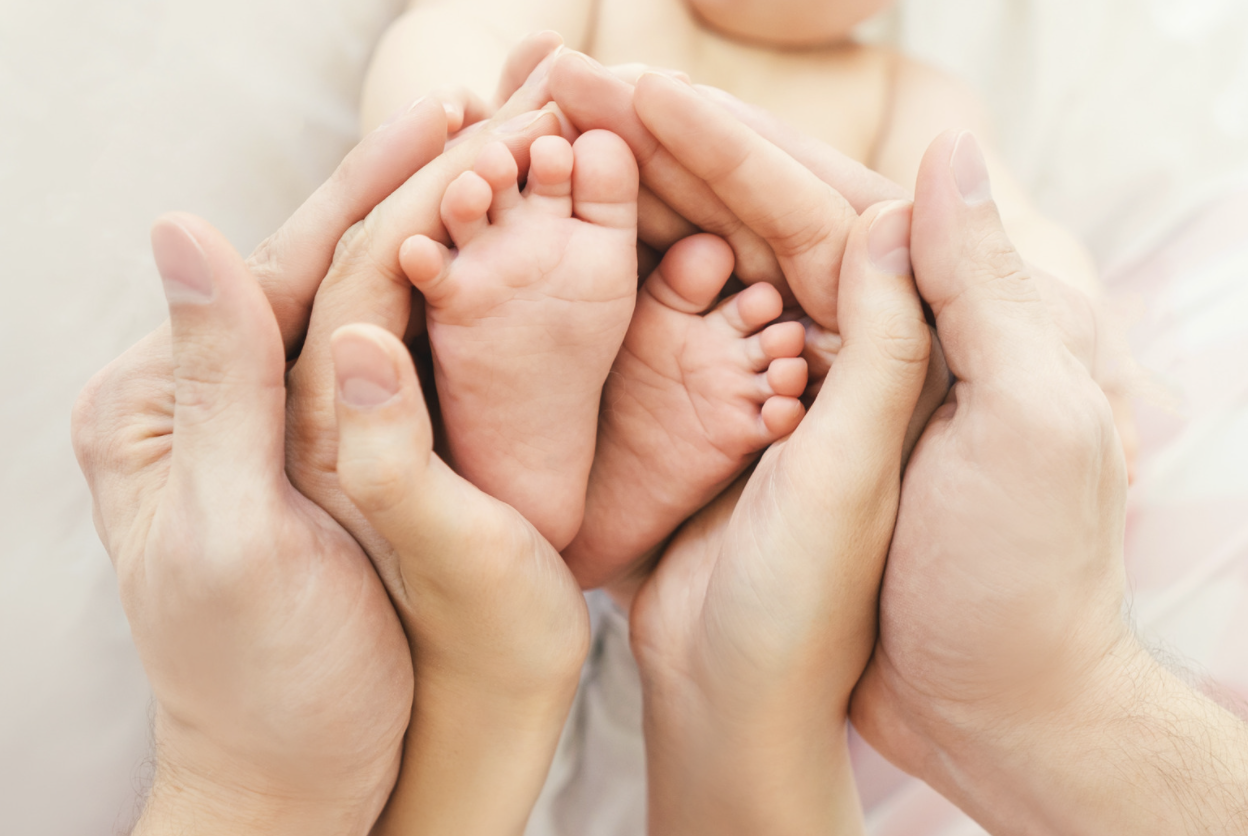 The invisible man…
Despite these provisions and recommendations, The Fatherhood Institute's 2018 study: Who's the Bloke in the Room? found that fathers are more-often-than not overlooked by maternity services.
Their survey established that 29.4% of dads reported that the Midwife had 'rarely' or 'never' spoken to them directly, with additional figures from 2005 indicating that lower income men were more likely (37%) to be overlooked or discouraged by maternity staff than those with a 'skilled manual' background (24%) or with a 'professional/managerial' role (21%).  This latter point is of especial concern, not least because research has also shown that involvement in fatherhood isn't a middle-class pastime: lower-earning fathers undertake more childcare than managerial/professionals dads (Hook & Wolfe, 2012).
Further, the 2019 First 1000 Days of Life Report recognised that fathers felt "excluded in the antenatal period, with potentially worrying consequences for the child of the family". One father involved in the survey commented that:
Throughout the entire process I often felt unable to support my wife adequately because I was sidelined during appointments or barely acknowledged at all, leading me to feel unconfident to ask questions or probe details. 
The Parent-Infant Foundation's Development and Implementation Toolkit – also from 2019 –  emphasised the point that:
Despite good evidence that the engagement of fathers is highly beneficial for children, mothers and the whole family even where parents are separated, fathers are more likely to be overlooked or inadvertently excluded by services supporting children.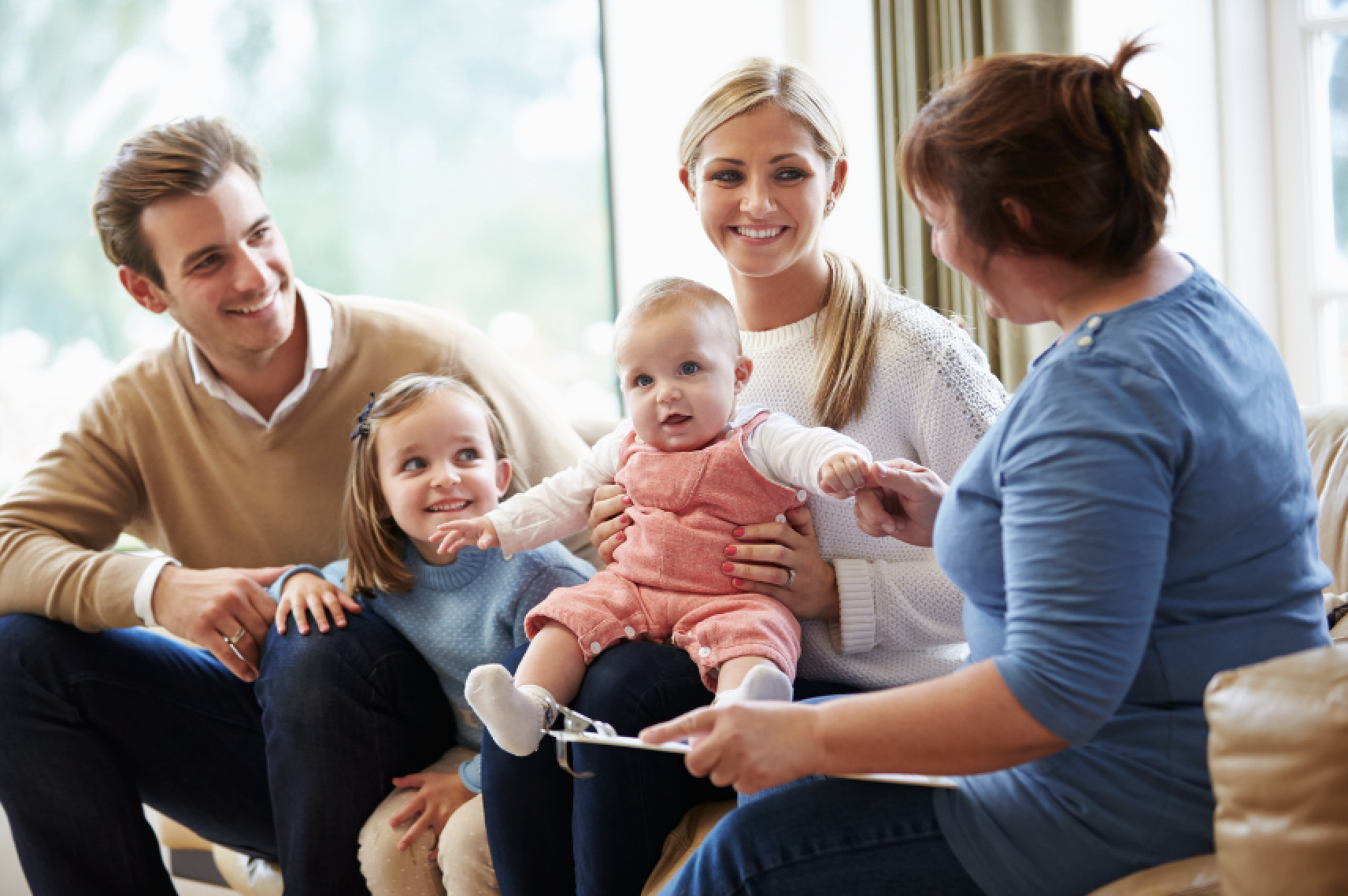 Why does it matter?
As noted above, in 2021 the UK's Child Safeguarding Practice Review Panel published its The Myth of Invisible Men report. The Fatherhood Institute – who were actively involved in the study – reported that, on average, eight male caregivers (dads, stepfathers, mother's partners) annually are convicted for killing an infant, with a quarter of such deaths resulting from shaking the baby.  Although a relatively rare occurrence (in terms of numbers), each incident is of course hugely tragic and traumatic (in terms of impact on the family and those around them, as well – of course – the infant itself) and the recommendations of the Review Panel cannot therefore be overlooked or taken lightly.
The Fatherhood Institute summarised the analyses of serious case reviews in order to attempt to gain some understanding as to how these events happen/why the men in question kill or injure their babies.  Key identified risk factors include:
Poor mental health
Young parental age
Misuse of alcohol and drugs
Past criminal convictions
Acrimonious parental relationships and separations
Partner violence
Previous involvement with public authorities (such as social services, police, criminal justice);
Poverty and homelessness; as well as
Existing concerns by professionals regarding abuse and neglect within the family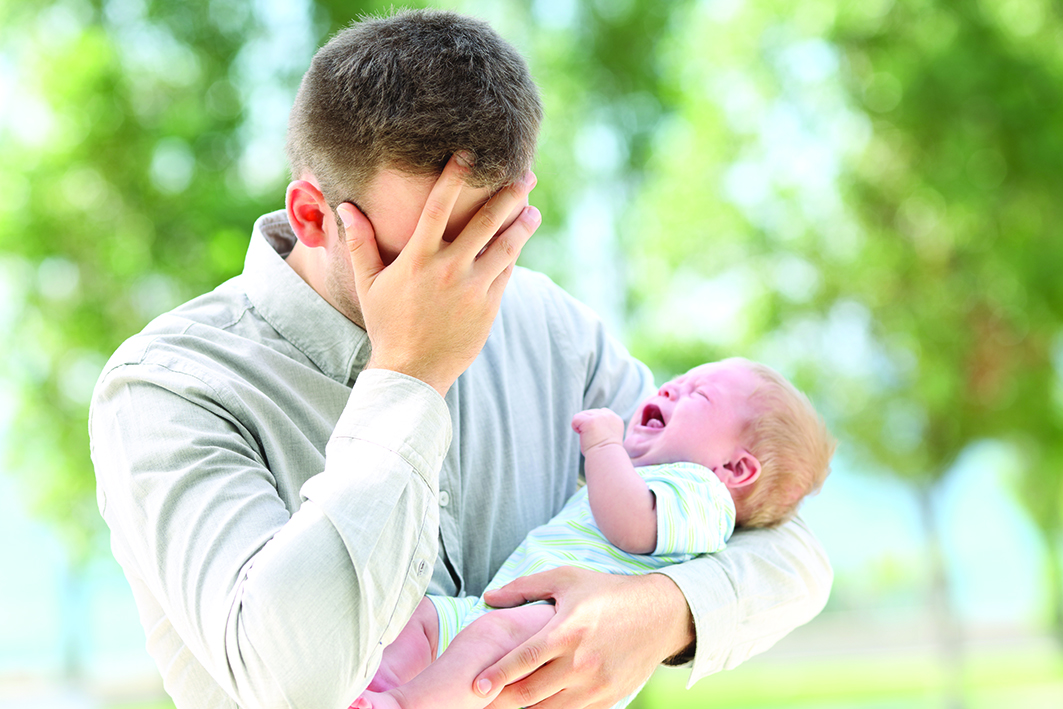 What this all tells us, then, is that dads (and other men around the baby) need to be identified and engaged with at an early stage for a whole host of reasons, but especially in order to identify those displaying the risk factors identified above, and to help support them in minimising those risks.  One quote taken from the Report, from a man who had been convicted of killing a baby, exemplifies the consequences of this not happening:
You are the first person who has ever wanted to know what actually happened, what I went through. No one has ever asked me before… no one has ever bothered with me – you are the first person that has ever sat down and asked me my story.
Looking also at the impact of shaking babies (which can lead to Abusive Head Trauma (AHT) and often death), it's crucial to note that, not only is infant crying the leading trigger for shaken baby syndrome/AHT (Berger et al, 2011), but the "evidence suggests that males are responsible for AHT due to shaking in approximately 70 per cent of cases" (Jones, 2020).  Further acknowledged risk factors for non-accidental head injuries in babies via shaking include:
Unrealistic expectations of babies
Stress
Unstable family situations
Domestic abuse
Alcohol and/or substance misuse
Young or single parenthood
Depression
A personal history of having been mistreated as a child
Again, this all not only reiterates the need for dads to be visible and known to the health professionals, who also have some insight into their own personal circumstances, but also for them to receive clear information and messaging on the best ways in which to cope with crying, as well as having an open and trusting relationship with the health professionals surrounding their family.  The latter will hopefully enable them to feel confident in sharing their concerns, if they feel that they are becoming at risk of losing control.  [The DadPad and app contains clear information for dads on coping with crying, including links to the ICON Cope advice, which we consistently co-promote.]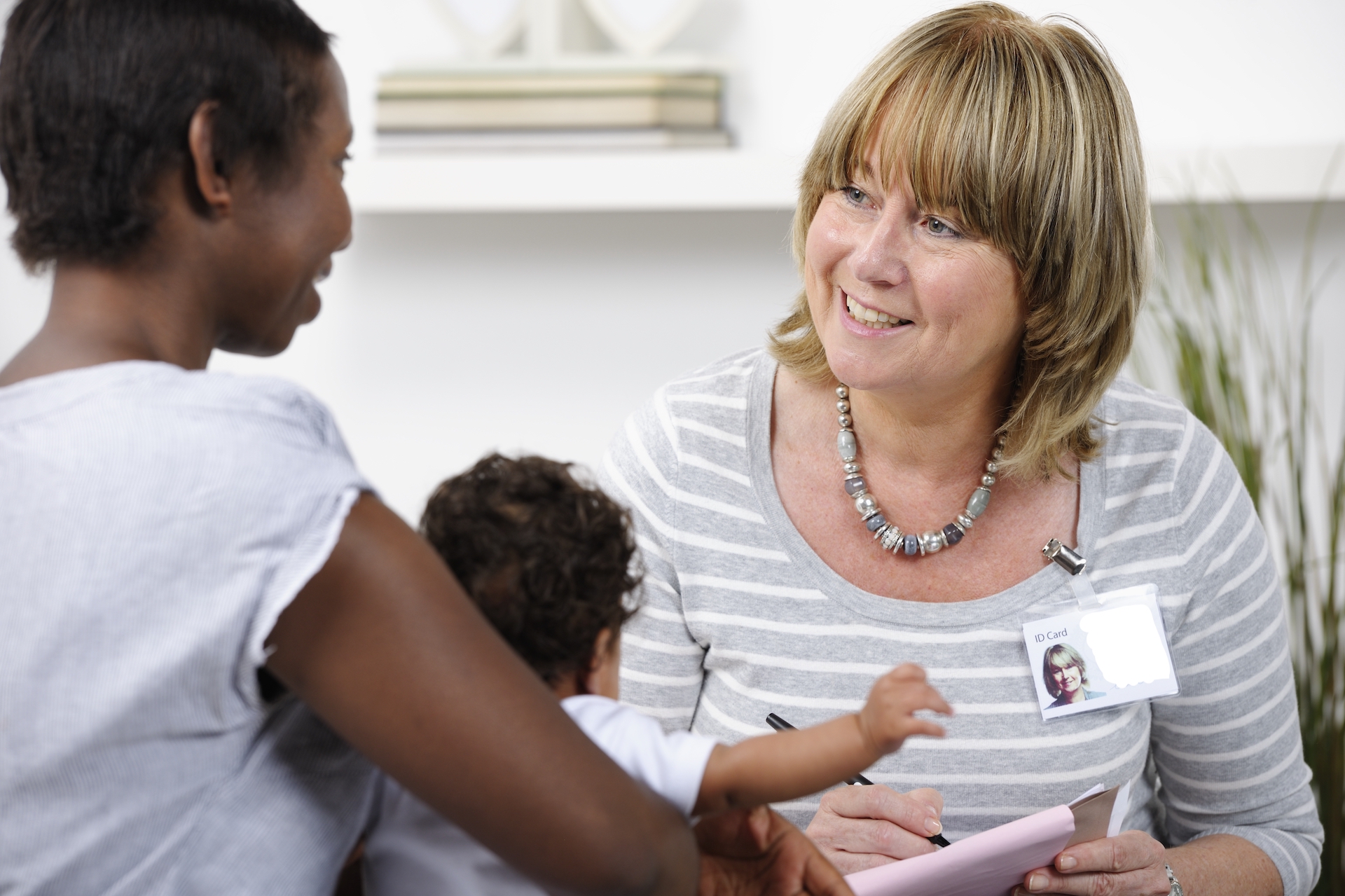 Why isn't it happening?
It's important to also address some of the reasons identified by The Fatherhood Institute for the apparent failure of key services to actively and routinely seek out and/or engage with the expectant father, including false beliefs:
regarding the number of genuinely 'single mums'. The statistics in fact indicate that expectant mums with no contact with or involvement from the biological father of her child are actually very rare, with figures from Kiernan & Smith (2003) suggesting that 95% of births registered in the UK are undertaken by mum and dad together, and that 85% of these co-registering parents live at the same address. Even within those 15% of parents who are not cohabiting at this time, 2/3 were described by the mum as either being romantically-involved or, at least, friends.  So that leaves somewhere around just 5% of all babies being born to a mother who is no longer in any form of relationship with the baby's father – and yet 10% of these 'absent fathers' will still be present at the birth, 25% will have his name added to the birth certificate and 25% will still be having some form of contact with mum and baby at nine months post-birth (Kiernan, 2006);
that mum's partner may not be the baby's biological dad. Again, the statistics indicate that it's very much the opposite. Looking at ONS figures from 2014, even in the age-group deemed most likely to be in an unstable relationship – teenage mums – only 2.2% have a new partner at the time of the birth;
that male-dads are less common now. In 2016, however, just one baby out of every thousand was registered as having been born to two women – and, even in those situations, the donor-father may have an active presence in the new family's life; and
regarding the frequency of domestic violence/intimate partner violence (IPV) within families. Whilst there are conflicting statistics as to its prevalence/increase/escalation during pregnancy, IPV does, of course, constitute a serious health risk, and maternity staff should not be put off from seeking to engage with expectant dads for fear of (e.g.) overwhelming the local support services and/or putting themselves at risk. The fact that IPV may be present within a relationship is a core reason to ensure that that man is engaged with, in the best interests of his partner, his family and the maternity services.
There's also, of course, the practical limitations of engaging and involving dad at every appointment and meeting, as explained by Deborah Barrett, Specialist Health Visitor for Perinatal and Infant Mental Health in Hampshire:
Fathers often can't attend the health visiting appointments, [so] we must think about how we can reach fathers… Adopting an approach that keeps "fathers in mind" can be beneficial to fathers.
The impact of COVID-19
If this picture wasn't bad enough, and as most practitioners will be all too aware, COVID-19 restrictions have had a huge impact on all aspects of maternity, perinatal and family-focused services.
Another research paper from The Fatherhood Institute – Dads Shut Out: Fathers and maternity services in the pandemic – was published last November and again highlighted some key statistics, such as:
80%+ of expectant fathers were excluded from antenatal appointments, scans and classes, and from early parts of labour;
84% of mums received less support from their partners than they would have liked;
67% of dads felt unprepared for fatherhood, due to the restrictions;
49% of dads were excluded from postnatal wards; and
24% of professionals reported that mothers' and/or babies' health were put at extra risk during this time.
Another pertinent fact is that the NSPCC identified that a number of risk factors for non-accidental head injuries in infants have been exacerbated during COVID-19, such as:
social isolation of the parents/carers, with limited support systems in place and around them;
lack of access to services – especially by healthcare professionals and other support services which, as well as leaving parents without the support that they might need, has also meant that those professionals have been less able to pick up on potential early warning signs; and
financial uncertainty.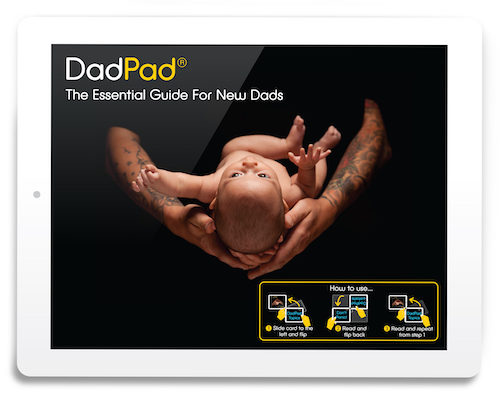 How the DadPad can help
Having hard copy DadPads and the DadPad app available for frontline health professionals to use alongside expectant dads and new fathers can go some way to plugging some of these gaps and help fulfil the 'Think Family' and safeguarding expectations.
As well as using the DadPad as a positive engagement tool, then, health professionals will also be able to use these initial interactions to interpret and assess dad's response to this welcome being shown to him.  If his answers raise alarm bells – such as that he is indifferent to the idea of becoming a father and/or being actively involved in the baby's care, or says things that leads the professional to interpret that his beliefs are about being purposely 'hands off' – the professional will be able to gather so much more pertinent information about what that new mum and baby may face in terms of the lack of crucial support that we are wanting men-as-new-dads to play a part in.  Again, to quote from Deborah Barrett:
The father-child relationship can be explored by asking the father about his own expectations, experiences, dreams and hopes… Risk and resilience are [also] important factors to consider when working with families.
DadPad gives professionals the tool to draw out this information when they have 'eyes and ears' on a new dad, all of which could enable the identification of crucial pieces of a puzzle that needs to be solved.  By conversing with dad direct (rather than relying on mum to be the conduit of all pertinent information) and gently building a relationship of trust, the possibility of uncovering what may be key pieces of 'intelligence' relating to his current situation, his own and his wider family's physical and mental health, his childhood background and experiences, and any other factors which may either need additional support and signposting for the family, and/or increase the risk to the new unit.
This is therefore safeguarding in action – a vital opportunity to gather and record this information as notes to be passed on to others throughout the journey of that emerging new and/or growing family.  If these opportunities are missed, the awareness that things are 'going wrong' for a family may not occur until avoidable damage has occurred.  Starting a conversation with the DadPad is a legitimate and important way in.
As Brian O'Neill – Consultant in Public Health at Cornwall Council, and one of our key DadPad commissioners – has said:
The biggest benefit of investing in the DadPad resource is the opportunity it gives frontline staff to engage men in a conversation about their needs.  It is a tool for health professionals to use to help them talk to expectant dads. It's not a tick box, a resource to hand over, an app to download or a QR code to scan – it's a conversation starter.
To find out more about DadPad, please do get in touch.
References and further reading:
Berger et al (2011) Abusive Head Trauma During a Time of Increased Unemployment: A Multicenter Analysis. [online]
Child Safeguarding Practice Review Panel(2021) The Myth of Invisible Men. [online]
Every Child Matters Report (2003) [online]
Fatherhood Institute [Burgess and Goodman] (2018) Who's the Bloke in the Room? Full Report: [online]
Fatherhood Institute (2021) Dads Shut Out: fathers and maternity services during the pandemic. [online]
Fatherhood Institute (2021) The Myth of Invisible Men: fathers who kill or injure their babies. [online]
First 1001 Days of Life Report (2019) [online]
Hampshire Safeguarding Children Partnership (2019) The Family Approach Toolkit. [online]
Hook, JL & Wolfe, GA (2012) New Fathers?: Residential Fathers' Time with Children in Four Countries. [online]
Jones, K (2020) Hampshire ICON Evaluation Report 1 year on. [online]
Kiernan, K & Smith, K (2003) Unmarried parenthood: new insights from the Millennium Cohort Study. [online]
Kiernan, K (2006) Non-residential fatherhood and child involvement: evidence from the Millennium Cohort Study. [online]
Mayo Clinic (undated) Shaken baby syndrome. [online]
National Service Framework: children, young people and maternity services (2004) [online]
NSPCC (2021) Non-accidental head injuries in infants: increased risk during COVID. [online]
Social Care Institute for Excellence (2011) Think child, think parent, think family: a guide to parental mental health and child welfare. [online]
The Best Start: five-year plan for maternity and neonatal care (2017) [online]
The Best Start for Life: a vision for the 1001 critical days (2021) [online]