Ask DadPad, Health & Wellbeing
Ask DadPad: What can a pharmacist help me with?
Posted on 14th January 2022
Being a dad-to-be or a new dad can be an incredibly worrying time: the health of your partner and your little one can become such a concern, especially as you start learning about so many new and potentially confusing things.  As well as your Midwife, Health Visitor and GP – all of whom will always be more than happy to listen to, address and advise upon any worries that either you or baby's mum might have – you should also be aware of the help and support that your local pharmacist is also able to offer your family.
And, to emphasise their importance, back in 2018 the NHS launched its "Stay Well Pharmacy" campaign which encouraged everyone – but especially parents and carers of children under five – to visit their local pharmacy team first for clinical advice in relation to minor health concerns such as sore throats, coughs and colds, upset stomachs and teething.  By doing this, we're all collectively helping to free up our GPs' time for more urgent or serious appointments, and reducing the number of non-emergency visits to A&E. Rest assured, though, that their expertise means that pharmacists will always tell you when the symptoms suggest that you need to go to see someone else for help.
So what is a pharmacist?
According to New Scientist, pharmacists are:
…healthcare professionals who focus on the safe and effective use of medications.  They are qualified to dispense prescription medicines as well as giving advice on over-the-counter remedies for minor ailments.  This includes explaining side effects and interactions with other drugs, as well as providing services such as smoking cessation, blood pressure measurement and cholesterol management.
Drew Creek, Operations Manager for the Cornwall & Isles of Scilly Local Pharmaceutical Committee – who we spoke to when writing this article – added to this definition:
In the modern world of pharmacy, pharmacists are highly skilled clinicians, able to triage and manage a wide variety of conditions. This is by virtue of up-skilling the rest of the team to take on the majority of the role of dispensing medication, freeing them up to be more clinical and patient-focused, delivering a number of in-house services from vaccinations to minor ailment management and beyond.
Most towns and some villages will have a number of pharmacists available to speak with – either in a specific local community pharmacy, or within a larger store or supermarket – so speaking with a pharmacist (at least as a first resort) may be easier than getting hold of another healthcare professional.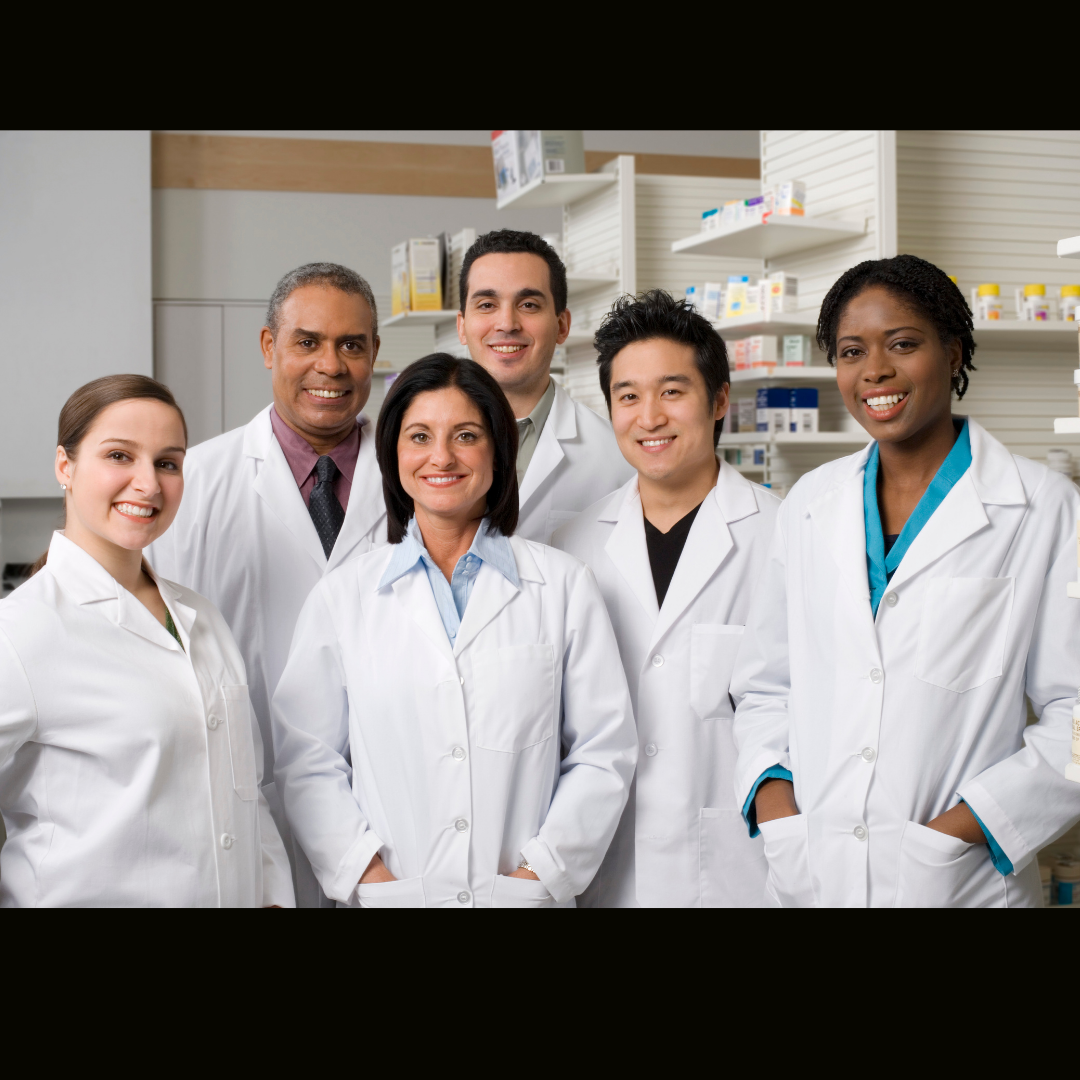 Before you even get started!
If you and your partner are thinking about, or are actually trying for, a baby, there are a number of supplements that you might want to each start taking, to increase your chances of success and to give your baby-to-be the absolute best start in life; in particular, the NHS recommend that mums-to-be should take a folic acid supplement and a Vitamin D supplement.  Your pharmacy will be able to advise you on which vitamins and supplements to take – and also which ones to stop taking.
They will also be able to support you with any changes that you and your partner might have decided to make in preparation for expanding your family – including stopping smoking and losing weight.
If and when your partner thinks that she might be expecting, your local pharmacist will also be able to supply pregnancy test kits. And, if things aren't happening as quickly as you both would like them to, you can also speak with your pharmacist about ways to improve your chances of getting pregnant – such as ovulation test and tracking kits.
As a dad-to-be
If you are reading this as an expectant father, congratulations! The good news is that there are a number of ways in which your local pharmacist can support and assist you and mum-to-be.
For example, they will be able to advise you both on the types of medication which are safe for mum to take during pregnancy, and which are not. Even for something as relatively simple and straightforward as indigestion, hay fever, a headache or a cold, it's important to always check first before taking any drugs when pregnant, to make sure that there is no risk of causing harm to your unborn baby.  If the usual option is no longer available or advised, your pharmacist will also usually be able to recommend a safer alternative.
They will also be able to provide information on the current list of foods deemed best avoided by mum during pregnancy, in order to reduce the risk of potentially very serious infectious diseases – such as listeriosis or toxoplasmosis – which can cause harm to your unborn baby. The NHS also have a useful webpage explaining which foods to avoid in pregnancy.
Unfortunately for mum-to-be, pregnancy can cause a whole range of uncomfortable, debilitating and/or downright painful conditions – such as constipation, heartburn, wind, piles, insomnia, high or low blood pressure, and (of course) morning sickness.  Whilst, as always, she should look to discuss these with her Midwife, who will be able to check her and baby over and advise on appropriate potential solutions, your pharmacist will also be able to offer advice if needed.
As a lot of these conditions can also be rather embarrassing to discuss in public, the good news is that most pharmacists will have the facilities in place for a private, one-to-one consultation or conversation to take place, so mum only has to ask.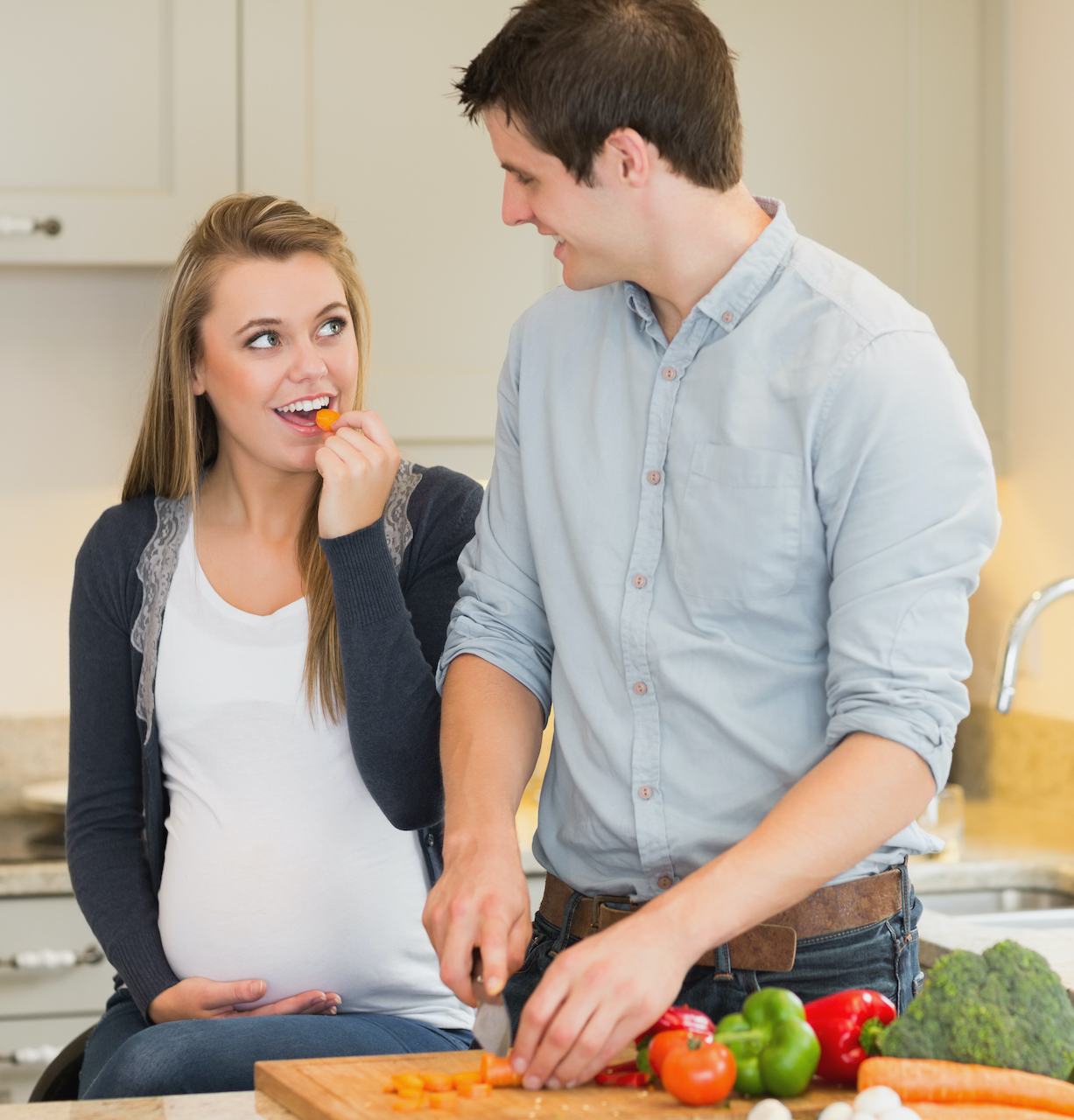 Feeding your baby
Once baby arrives, the worries only seem to increase, so again it's good to know that your local pharmacist is on hand to help and advise you, if needed.
Something that lots of new parents struggle with is feeding your baby, and most pharmacists will have had training on related issues such as colic and reflux. They should also be able to offer support and information to you and your partner to help you both manage the many challenges that can come with breastfeeding, if this is what you decide to do (and the UK Government currently advise that babies should be exclusively breastfed for the first six months of their life – you can find out more about the benefits of breastfeeding via our series of breastfeeding blog posts for dads).
Your pharmacist might also stock and/or be able to advise on items that can assist mum and baby establish a good and successful breastfeeding routine – such as pillows to help support the feeding baby, breast-pumps if mum needs to express milk, and products which help protect and soothe sore or cracked nipples.
Another thing to be aware of – if mum is breastfeeding your baby – is again to check that any medications or remedies that she is taking are safe for baby; this means that, just like when she was pregnant, it's always important to let the pharmacist know that mum is breastfeeding if you head off to the community pharmacy to (e.g.) collect a prescription for her, pick up some over-the-counter medication, and/or ask for advice on a condition or ailment that she has developed.
If you and your family decide – for whatever reason – to either not breastfeed at all or to supplement breastfeeding with formula milk, then again your pharmacist will be able to help.  Although you should be sure to discuss this decision with your Midwife and/or Health Visitor, most pharmacists should also be able to assist with guidance on the most appropriate formula milk for your baby's individual needs, ways to safely prepare a bottle feed, and how to feed your baby responsively.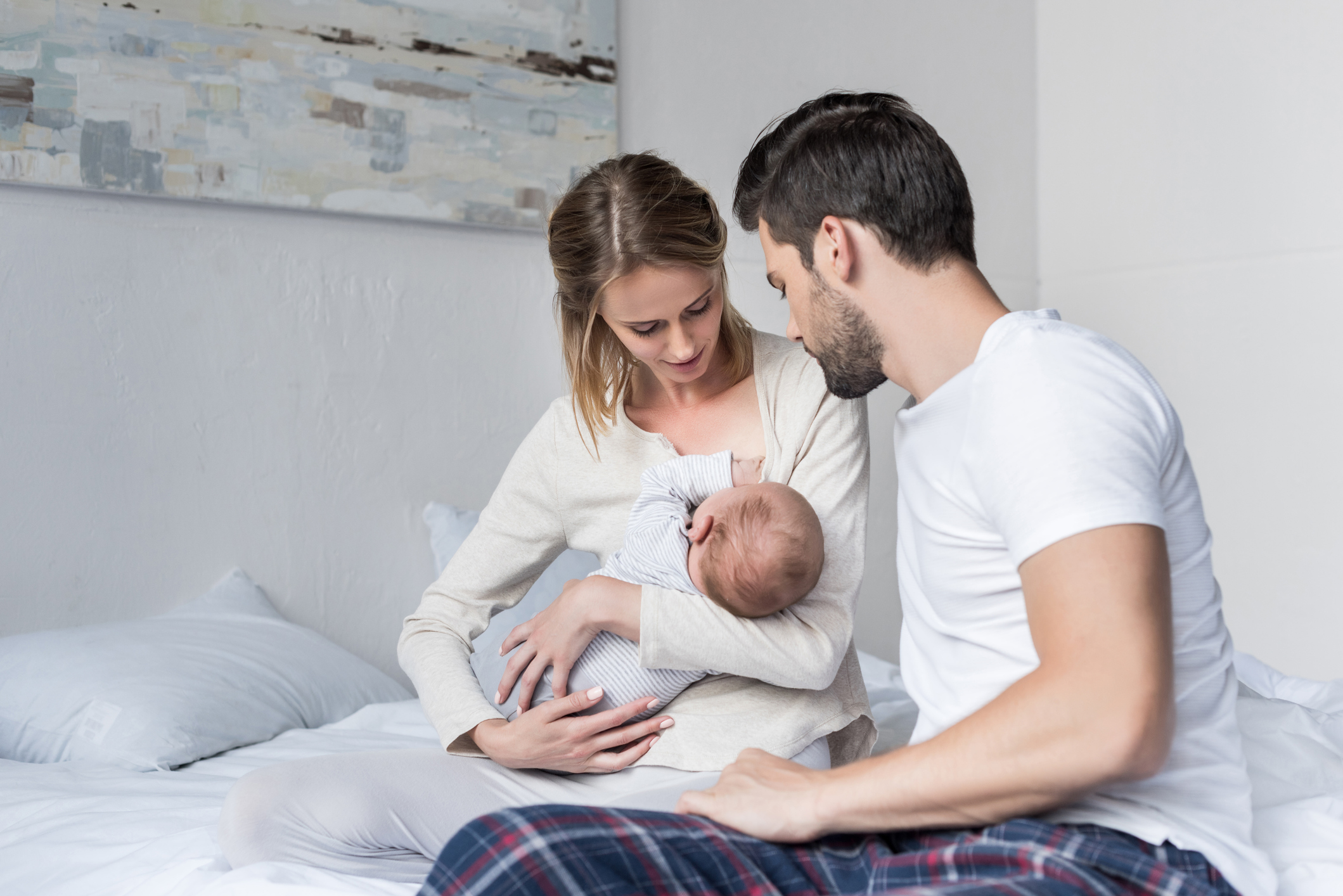 Help with common ailments in babies and young children
One of the unavoidable side-effects of feeding your baby is, of course, nappies!  It's reckoned that up to one-third of all babies and toddlers will suffer from nappy rash at any one time, so it's important to know (a) what to look out for and (b) what to do if your baby has it.
You can find information on nappy rash via the NHS website but again your pharmacist will also be able to offer practical advice on how to treat the condition and reduce the chances of it recurring, as well as recommend barrier creams that you might wish to use to help soothe and protect baby's skin, .
Of course, your pharmacist will also be able to help you in relation to a whole host of common ailments and/or other health-related concerns that you might have regarding your newborn baby and growing child – for example, teething, tummy upsets, colds, etc.  Drew Creek told us:
Based on a recent pilot in Cornwall, we have been seeing an increased number of children under 5 where parents are seeking advice and treatment.  The main focus of these conditions were: skin rashes; eyes – sticky or watery or styes; constipation; diarrhoea; pain relief; and advice on vitamins.
Pharmacists will happily talk to you about anything and everything affecting either you/baby's mum or your child – and there's never any need to be embarrassed, as they will have heard it all before! – offering advice and treatments where possible.  Importantly, though, they'll also know when you need to speak to your GP or visit A&E, and will advise accordingly.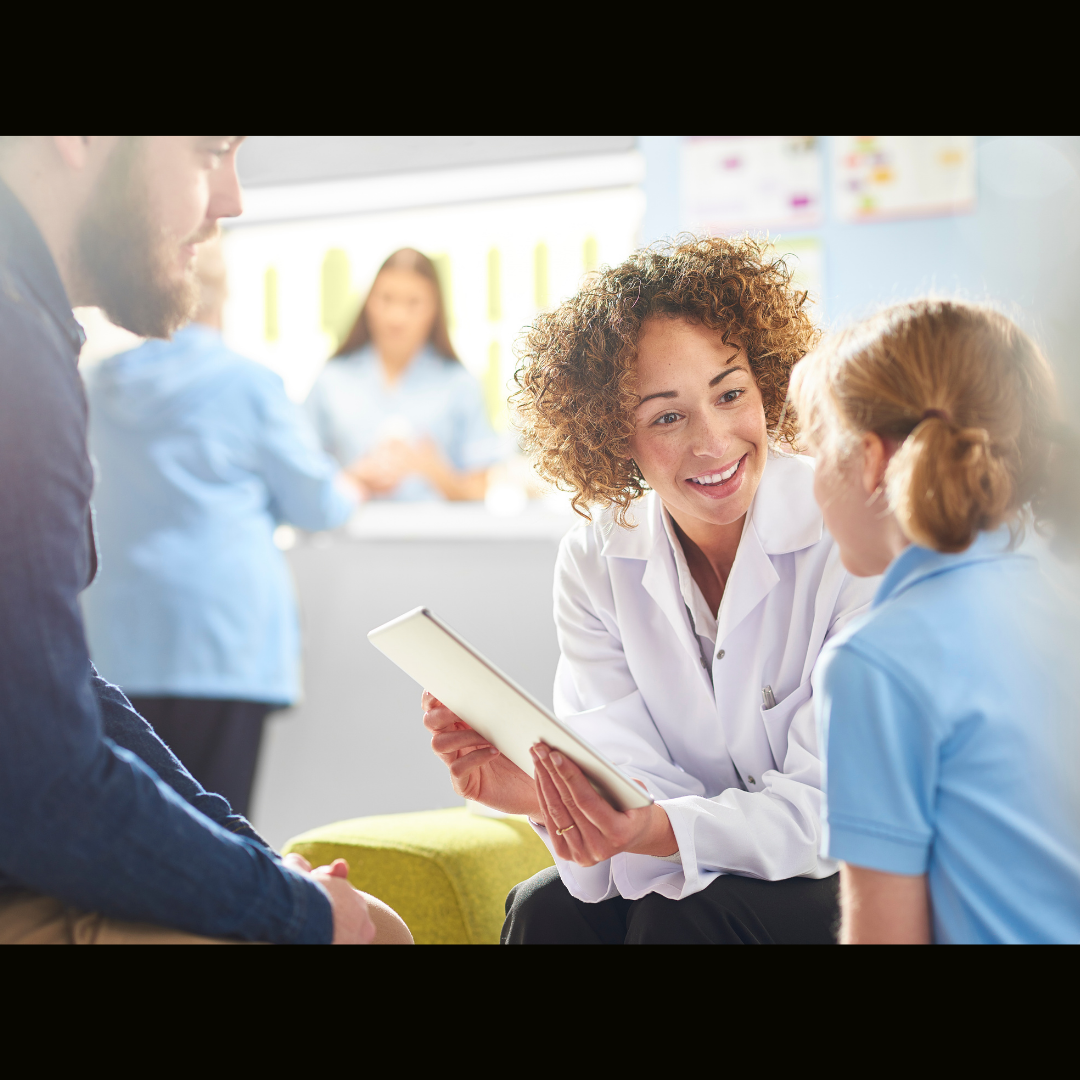 Vaccinations
One final area of discussion that you might want to have with your local pharmacy team is in relation to vaccinations.  For example, the NHS recommends that all pregnant women should be vaccinated against flu and COVID-19 (you can find out more here and here); as well as some pharmacies offering these jabs, your pharmacist will also be happy to discuss with you any concerns that you may have in this respect.
Finally, they can also discuss with you any concerns or queries that you have in relation to your baby's vaccination schedule, which begins when baby is eight weeks old – and some local community pharmacies are even able to offer vaccinations for chickenpox and Meningitis B, should you wish for your child(ren) to have these.
Get to know your local pharmacist!
So, the good news from all of this is that – alongside your Midwife, Health Visitor and GP – you also have another healthcare professional relatively easily available to you and your family (especially as a number of pharmacists are now also open late at night and/or on Sundays).  Drew added:
Your local community pharmacy is a welcoming place for children and families where they can get advice and treatment for a wide range of ailments. Your local pharmacist is a highly-skilled professional clinician and is there for you without the requirement of an appointment when you need them.
You can find a list of pharmacies near you via the NHS Find a pharmacy webpage, and the results also enable you to select those which are open now, which will be helpful in identifying which locations are able to help on Bank Holidays, Sundays and other out-of-hours times.