Guest Blog, Health & Wellbeing, Mental Health
Guest Blog: Baby Loss Awareness Week
Posted on 15th October 2020
We're delighted to post our first guest blog on the website today – with huge thanks to Rich from Shoebox of Memories for sharing his experiences and images, and taking the time to write this post for us, raising issues relating to bereavement and bereaved parents as part of this year's Baby Loss Awareness Week…
Rich is a bereaved father of two stillborn twins and three rainbow children, writing about experiences of stillbirth, miscarriage and life afterwards.  He has been writing to raise awareness of the many different aspects of loss for five years, is an active participant in the wider pregnancy and baby loss community, and supports bereaved parents in the workplace and as a befriender for Twins Trust (formerly Tamba). You can follow him on Twitter, Instagram and Facebook.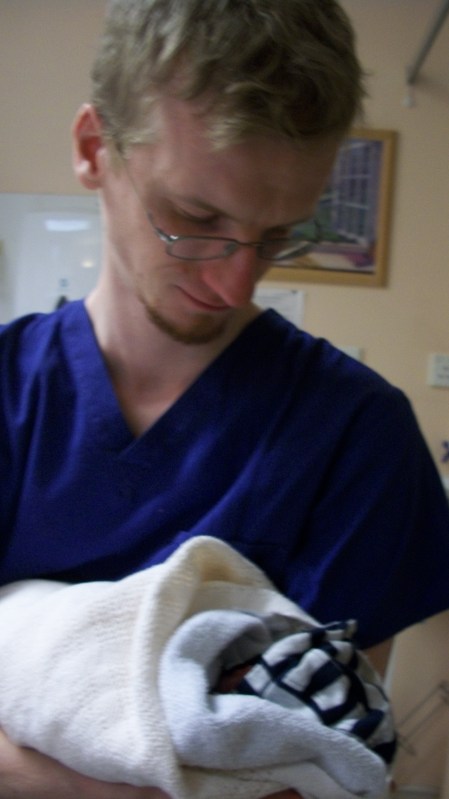 Today marks the end of #BabyLossAwarenessWeek, an event led by over 90 pregnancy and baby loss charities, and bereaved parents, aimed at increasing awareness of the issues around baby loss.
Why does this matter to a dad-to-be?
Awareness raising is not for bereaved parents; they are already aware of their losses.  The week's events are about letting people who haven't faced that trauma know about the different experiences of a range of bereaved parents and what they can do to support them.
The often-forgotten aspect of Baby Loss Awareness Week is that awareness about loss is also about preventing those losses in the first place.  This is all the more important during the restrictions and reduced access to healthcare during this pandemic.
Campaigns like Tommy's #AlwaysAsk are aimed at helping pregnant women and their partners feel informed and confident enough to raise concerns when they feel that things are not right during pregnancy.  It is also important to back this with guidance on the most up-to-date position on birth partners during Covid-19.  The NCT website has an overview of the latest guidelines issued by the NHS on 8 September.
Pregnancy is a scary and exciting time.  During a pandemic there is a lot more pressure on expectant parents, and you may need extra support. Tommy's website has some good suggestions on how to manage anxiety during this time.
Times like this call on extra reserves of mental strength that are already drained from dealing with information overload and planning and then changes to those plans.  In cases like this, some of the best ways to show strength for your family is to ask for help rather than hiding the struggle or trying to take on too much.  This can be difficult with physical restrictions, so making use of online services where possible, to stay in touch with and seek support from others, can be a good way to find help.
Pregnancy after loss
For those parents that have already suffered a loss and are now pregnant, all those anxieties listed above are likely to be intensified.  There is advice and support available from charities like Sands and Kicks Count.  You can also find support on Twitter discussions – for example, #BabyLossHour and #RainbowBabyHour.
Pregnancy after loss can be hard; previous experiences can threaten to overshadow the joy.  Although we had three rainbow children after the death of our sons in 2011, I was still anxious about subsequent pregnancies. I spent a lot of time panicking about what would happen if history repeated itself.  Doing so didn't make me any better prepared when my worst fears were confirmed.  Worrying had simply drained me of the energy that could have been better spent on supporting my wife and being excited (whilst still being cautious).
Support for bereaved partners
Awareness weeks like this are about highlighting stories of loss, creating the space so that conversations about our babies can be seen as natural, rather than difficult, should we feel that we want to tell them.  This is an intensely personal choice and some people may prefer not to do so.  For those that do (and for those that may change their mind over time), there is a wide range of charities and communities out there to offer support and a space to speak about their experiences without judgment.
The #FindingYourWay site by Sands has lots of resources to help men find the support that is right for them.  Sometimes, not talking about loss directly and being with others with a shared passion can be a way to open up those conversations, when comfortable.  Sands United is a great example of this.  There are also sites like What's Your Grief with advice on what you can do if you don't feel like talking.
Conclusion
The mantra of "I must be strong for my family" – whilst well-intentioned – works to discourage the sharing of complex feelings of pain, loss and confusion by encouraging misplaced stoicism that could be seen as hurtful and puzzling detachment.
It also discourages fathers from seeing help when they need it most.  It's not a realistic or sustainable position to expect to be strong all the time.  Something must give, and deferring it won't work forever.  The desire to be strong, so as not to burden their partner, can lead to carrying it all alone at a time when they should be with their partner more than ever.
I've done this.  I made the mistake of believing that I shouldn't look for help for my own mental health because I had to look after my family.  It took my wife to point out that if I didn't take care of myself, then I wouldn't be able to look after our family.  Mt belief that I needed to protect my family blinded me to the fact that I wasn't doing as good a job as I thought I was.
The expectation that fathers have to be strong for the family goes both ways.  If we expect fathers to be strong, to protect their families, then we need to provide them with the support to allow them to do that, to allow them the space and permission to look for help when being strong isn't an option any more.  Sometimes, strength is not about resisting feelings of sadness and weakness, but facing it and being able to ask for help rather than silently struggling.
Whatever your situation, you are not alone. There are lots of different options to explore to find support and seek help, should you need it.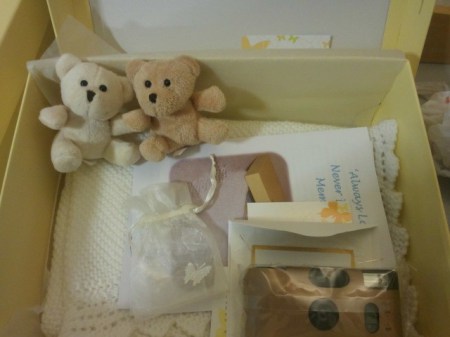 There's more information on how to look after your own and your partner's mental health in both the DadPad and on other recent blog posts, including this one from July.