News: DadPad Neonatal Highly Commended in BMA Patient Information Awards
Posted on 23rd September 2019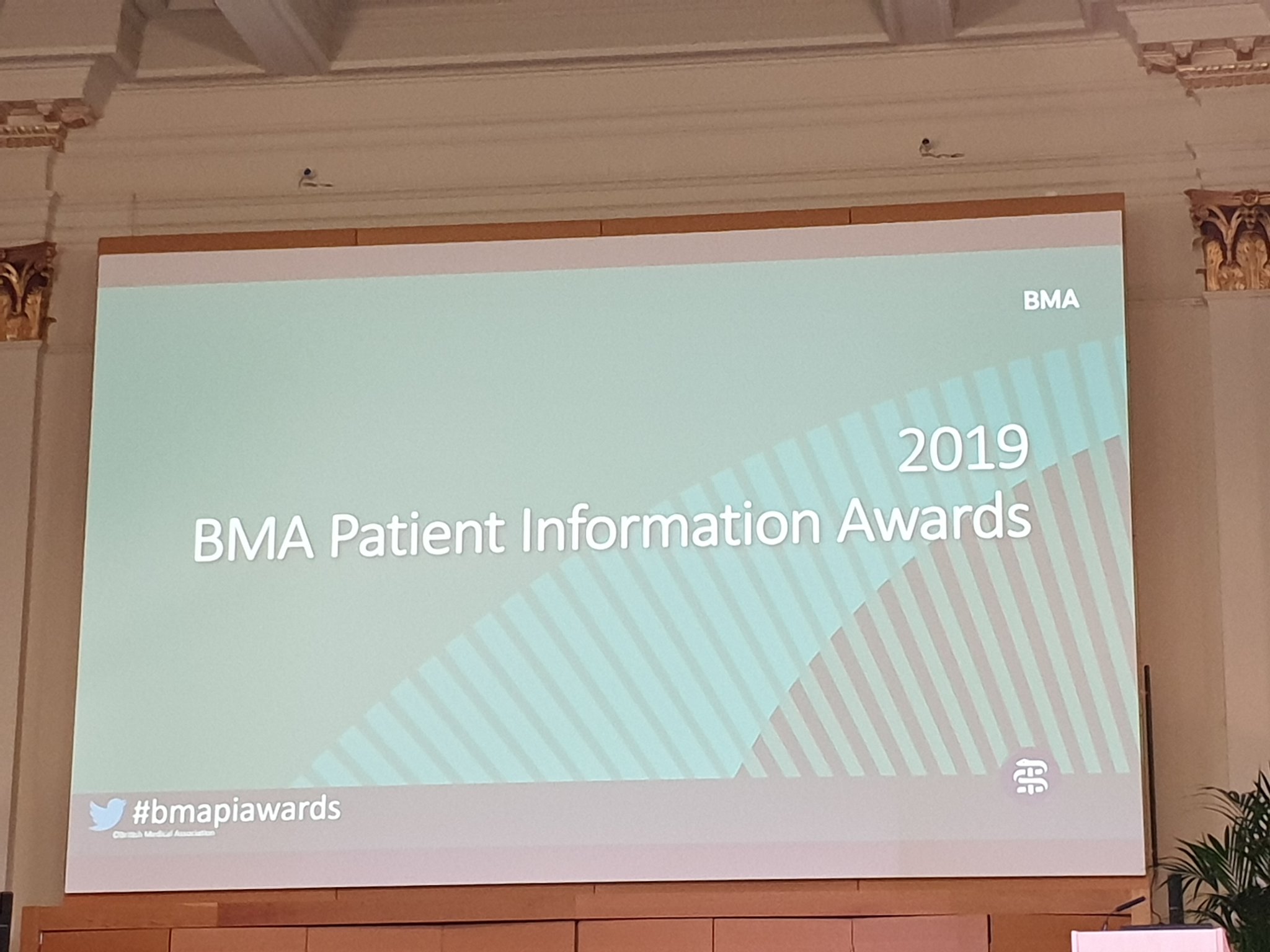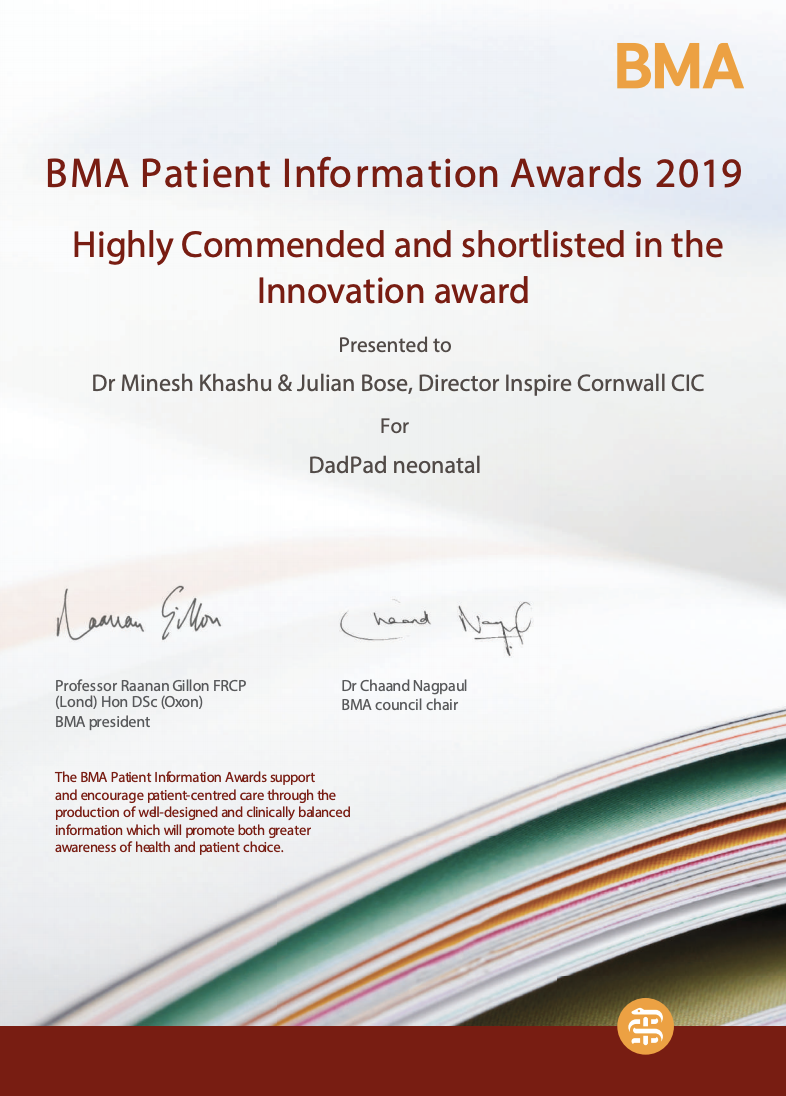 The DPNN was entered into the Innovation category. Although it was obviously a little disappointing not to have won the Award itself – that honour went to the Terence Higgins Trust and their 'Their Story, Their Choice' interactive film which aims to tackle HIV stigma in Black African communities, with the Breast Cancer Care app taking the runner's-up prize – we were just delighted to have been recognised at all, and to be rubbing shoulders with such important, illustrious and well-established organisations.
We also received some great feedback from our reviewer:
This is a well-conceived resource that provides information to families that is not easily obtained elsewhere. As you move through the resource, you can see the ethos unfolding to good effect. As I read through the resource, its benefit became clear.
The Awards were presented at a reception at BMA House, in Tavistock Square in London, on Tuesday 10th September 2019 by BMA President, Professor Raanan Gillon.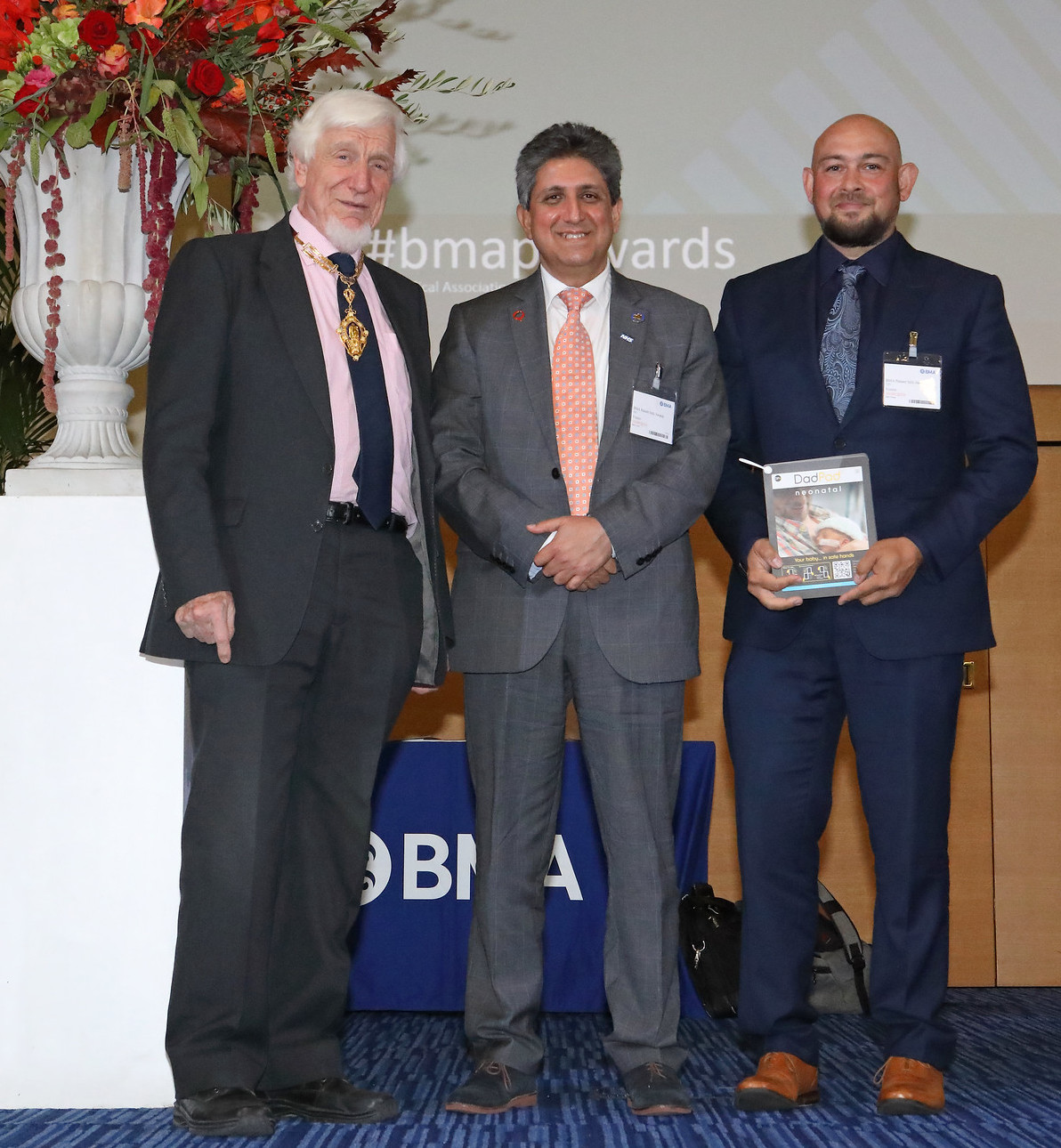 (l-r) BMA President, Prof Raanan Gillon; Prof Minesh Khashu, consultant neonatologist of Poole Hospital; and Julian Bose, Director of Inspire Cornwall CIC. [Photo courtesy of the BMA]
Julian attended the Awards Lunch with our good friend, Professor Minesh Khashu, consultant neonatologist at Poole Hospital. Prof Khashu first formulated the idea of a DadPad specifically for neonatal dads, and then worked with Julian and the team at DadPad to get the resource developed, written and published.
After being launched at Poole Hospital, Dorset and the Royal Cornwall Hospital Treliske, Cornwall back in 2018, the DPNN is now freely available for dads in a number of other neonatal units around the country.