News: Mothercare Expectant Parent Events
Posted on 22nd August 2017
Taking the DadPad on tour…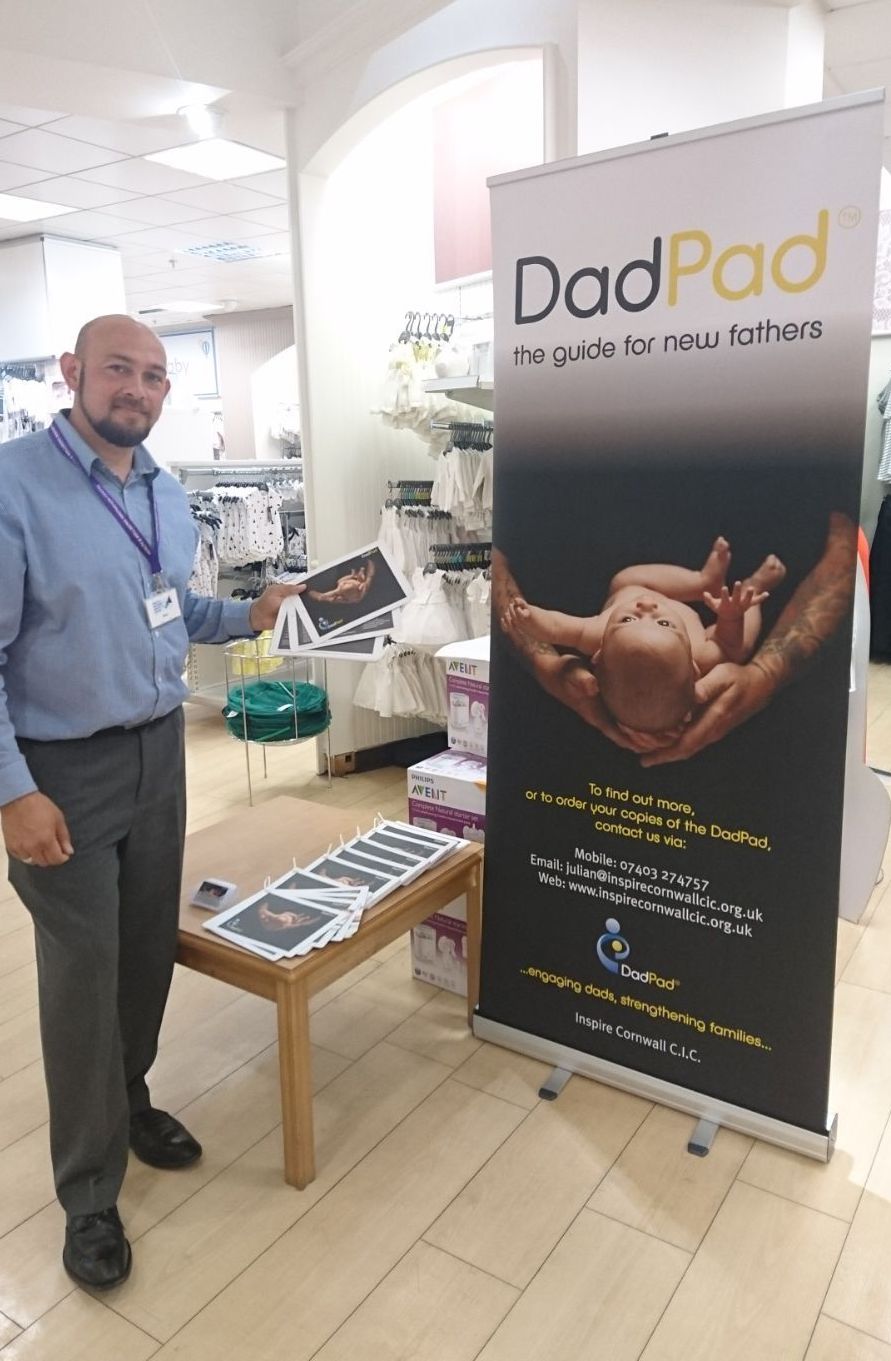 Julian at Exeter's Mothercare store
It's been a busy few weeks here at DadPad, with Julian travelling around the south-west, attending Expectant Parent Events (EPEs) in Mothercare stores. Taking place in the evening or on Sunday mornings, these events enable parents-to-be to learn more about key baby products and important parenting topics.
These events have been a great opportunity for us to be able to tell more people about the DadPad, and we've been really encouraged by the reaction that we've had.  Julian has had some fantastic conversations with dads-to-be about their concerns, and also their delight in finding something as practical and helpful as our product.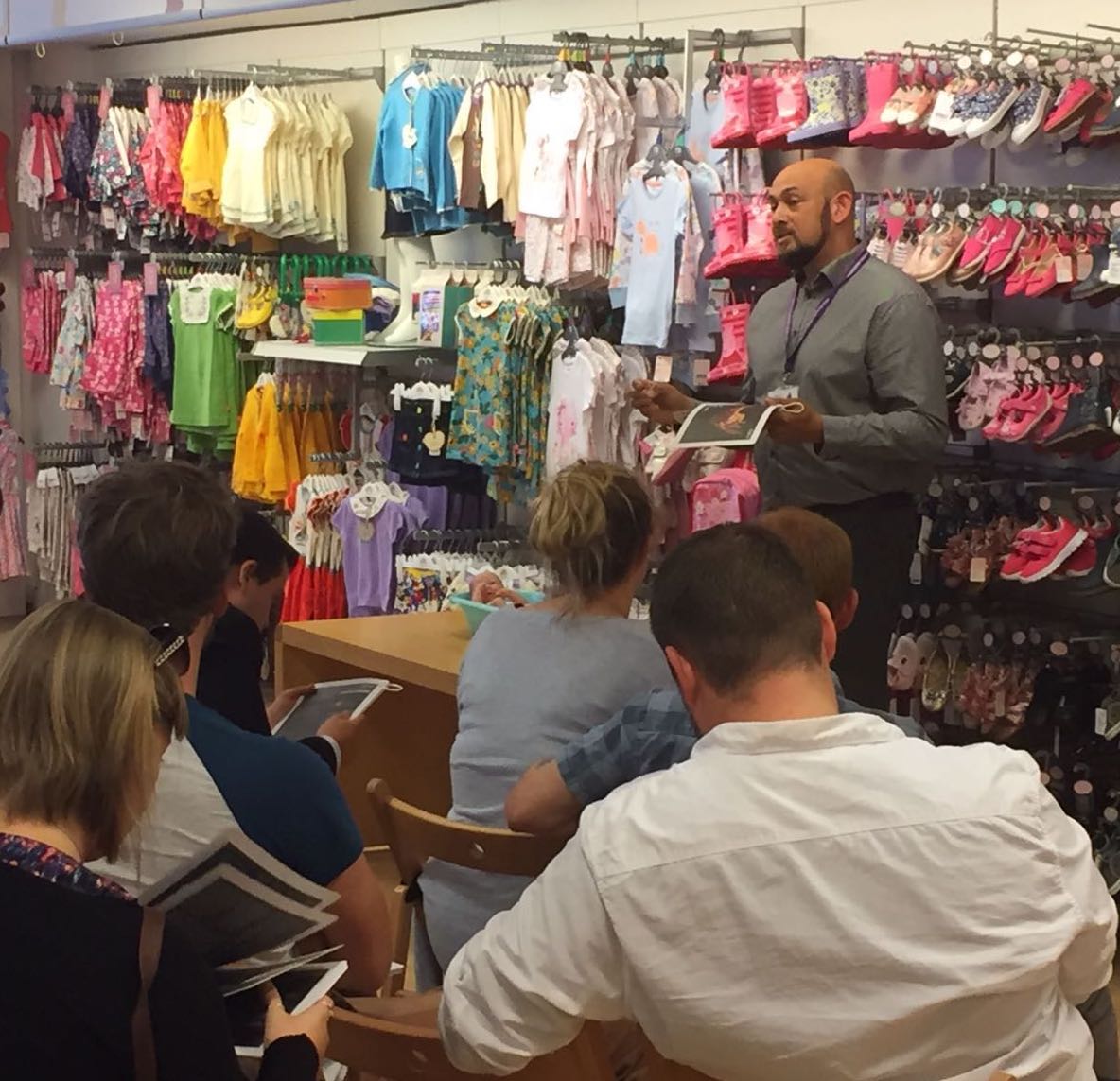 Speaking to expectant parents in Truro store
It's been a privilege to watch the knowledgeable Mothercare staff working with their customers, supporting mums and dads just before the new additions to their families arrive. We've had really positive feedback from the staff, who are clearly able to see how valuable the DadPad could be as a way of enabling their teams to reach out to new dads coming into their stores, seeking help, advice and reassurance.
The EPEs also give Julian the chance to meet up with other innovative professionals in the field.  It was particularly great to see Amanda and Abi from The Gro Company, and Zoe and Liz from Mini First Aid.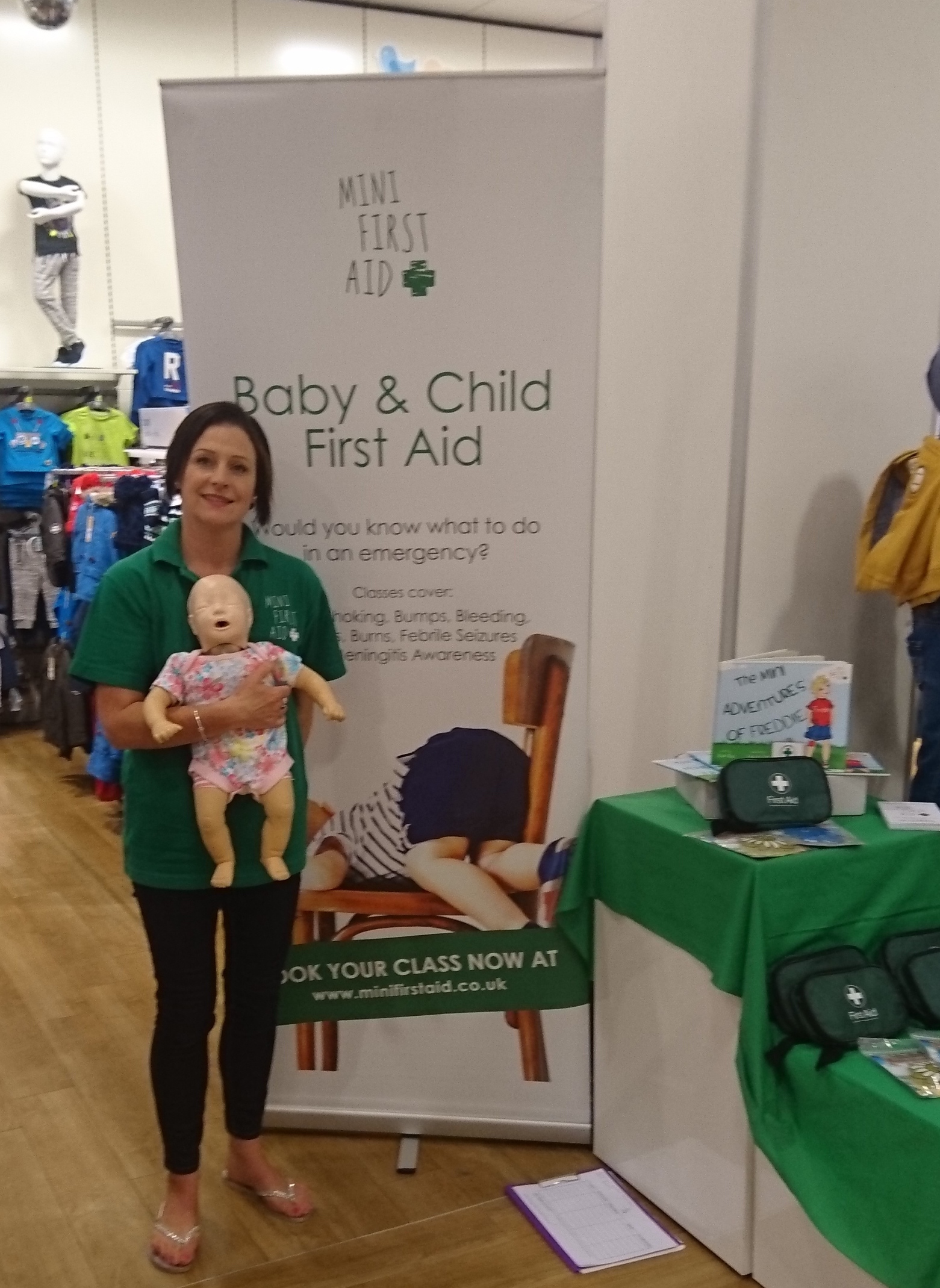 Liz, from Mini First Aid, at Plymouth store.
You can find out more about the Mothercare EPEs via this link or by watching their YouTube video.  Hopefully, Julian might get the chance to meet you in a Mothercare store in the near future!