Q&A: Kate Neal and Coral Bowley
Posted on 11th December 2020
As it's nearly Christmas, we wanted to share with you some beautiful books which might be of interest if you've yet to complete your Christmas shopping.  We've had the pleasure of knowing Kate Neal for a few years now, and have followed the development of her amazing book, Words and Your Heart, right back from its original conception.  We've also been lucky enough to get to know Coral Bowley this year, and instantly spotted the similarity (in terms of aim and message) between her book – A Search for Happiness – and Kate's.  We were delighted when both agreed to speak to us, despite the busy-ness of this time of year.
Thank you for taking the time to speak with us today.  We'd like to start by asking you to tell us a bit more about the ethos and intentions behind your book, and what compelled you to write it.
CB: I was a parent with primary-school-aged children when I decided to find out more about happiness.  I wanted my children to be happy, so I thought understanding more about happiness would be helpful.  I was amazed by the positive findings associated with happiness and wellbeing, which included increased health, improved relationships, academic achievement, more creativity, energy, success, optimism and even longer life.  Learning more, it was clear that quite a few 'happy' behaviours and activities were so simple that children could understand them.  With such wonderful outcomes and simple actions, I couldn't help thinking that a picture book packed with positive messages would have been really helpful when my kids were small.  The book idea wouldn't go away, and so I started developing a manuscript in any free moments I had, later sharing it with a GP, a primary school head teacher and parents.  When feedback was encouraging, I committed to find a way to publish it, not just for my children but also to benefit as many children and families as possible.
Kate's journey was initially very similar to Coral's.  Kate adds:
KN: Words and Your Heart was written to help explain to children the power of words.  We are totally hardwired for connection, for relationship.  Relationships are the deep joys of life, and can also bring great pain.  How we speak to each other deeply affects our relationships.  The book was a bit of a surprise to me, as I had never illustrated before.  However, I'm loving the journey of learning to illustrate and to create worlds with image.
For a new dad looking for a Christmas present for his baby or child (or for the child of a friend or family member), what's special about your book and what age groups is it most suitable for?  And how would you advise that dad to 'use' your book with his child, in order to get the most from it?
KN: You can see more about Words and Your Heart in the trailer, above.  In the USA, Macmillan produced a board book for tinies, which has gone down really well with parents and children – up to 10 years old.  The best bit about a children's book is snuggling down and reading together.  It builds so many incredible things with your child – it's the precious moments that build connection and a book is a fab place to build.  Words and Your Heart is also a great beginning for conversations about words – words that have hurt, and to share words of love and kindness.
CB: A Search for Happiness (promo above) follows the story of a young, brave and adventurous alien from the unhappy Planet Sob, as he arrives on Earth to look for happiness.  Two friends offer to show him around and make his journey a game to find the happiness activities hidden in the book.
Each double page highlights a different theme related to happiness and wellbeing, including:
Spending time in nature
Sharing time together
Enjoying fun hobbies
Acts of kindness
Helping others
Sport and exercise
Rest and sleep
Children learn as they play so, inside, you'll find lots to do.  There are:
questions
happiness clues to spot
lots of reminders about everyday small things that make a difference to life
The book is designed for sharing with children of approximately 4-8 years of age.  Younger children will love the rhyme (which also supports language and learning skills), whilst older ones will enjoy the picture searches.
The artwork is by brilliant illustrator Rosie Johnson, who has turned happiness ideas into beautiful, engaging and visually-appealing drawings of fun hobbies outdoors, kindness in the classroom and playground, and creative activities in the home.  Rosie's knowledge and skills from her early years' teaching experience helps her create images that both appeal to and engage younger children.  And, as a lover of Christmassy children's books, I couldn't resist ending the story on a snowy Christmas Eve!
As well as empowering children with happiness ideas, I wanted to design a book that created opportunities for positive parenting, by making a space in the day to build bonds and foster warmth, understanding and connection.  And what better time than when snuggling up together and sharing a story?  Inside you'll find questions and prompts for your child to discuss their thoughts and feelings.  There are lots of opportunities for grown-ups to help children notice positive moments from the day, including the introduction of a gratitude practice (reflecting and feeling thankful), and a reference to growth mind-set (i.e. improvement of skills through practice, both of which are associated with a positive mind-set).  There's plenty of chances to incorporate your own families' ideas into the story, too.
I hope that this format provides opportunities for positive family connection or conversations that help you discover a little about the day, if you've been apart.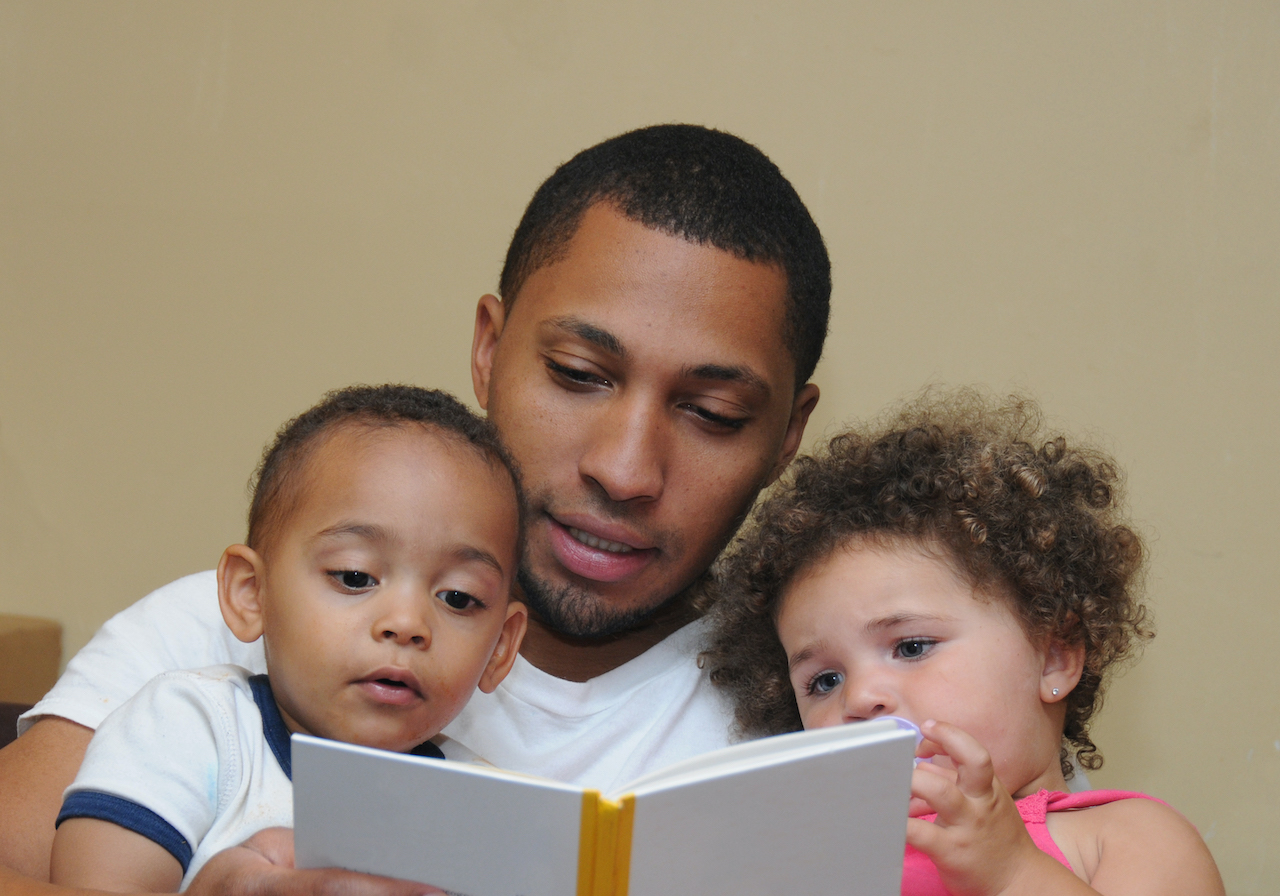 Tell us a bit about how you got your book published, because it wasn't an easy process, was it?
CB: I looked at various routes to publishing, but none of them were straightforward.  I didn't want to get caught up in a lengthy commissioning process with no definite outcome – I was impatient to get the ideas out to families as quickly as I could.  I felt that the picture book could be improved by working with parents directly and incorporating their feedback, and I also wanted to keep control over the manufacturing, aiming to develop an ethical and kinder business model with sustainable printing, local suppliers, recycled papers and vegetable inks.  I wanted to explore ways to make access to picture books fairer, to support literacy in the community and started discussing ideas for lending picture book shelves in community shops, setting up a pilot scheme in North Devon.
I decided to try crowdfunding to find supporters who were happy to pre-order a copy or other reward to raise money to complete and print it.  It was a bit daunting to test the idea so publicly, but I could see it was a good way to find out if there was interest in the subject and also to see whether the story and style was appealing to parents, carers and teachers.  There was much to do – as well as writing the copy, developing marketing and social media, I also designed all the non-book rewards, like bags, t-shirts and hoodies.  With incredible help from supporters – to whom I am really grateful – I was happy that the print target was met within the first week.
Kate also used crowdfunding to source the first print run of WAYH:
KN: After trying to find a publisher for over 18 months, receiving lovely letters of encouragement from several companies, even to the point of looking like it was going to be taken on, nothing happened. It was then either 'shut the book and move on to ceramics again', or print a limited edition small run. I had worked so hard, and had so many lovely comments, I just thought I had to try. My friend suggested trying a Kickstarter, so I produced this video and had a go. I was so overwhelmed and humbled by beautiful people investing in me, hit the target (three-times over) and the book became a reality.
I self-published 200 copies, which sold out within six months at little craft fairs and such.  At the time, I was also running workshops with the book in local primary schools, and had also joined the Cornwall SSE Programme*.  My mentor (a legend!) told me to get an agent.  The book was then formally published.  I still like the original version the best… 🙂
Kate, you've since developed an additional project for schools: Culture of the Heart.  Can you please tell us how this works and what impact it's having?
KN: Golly – that's a big question!
The Culture of the Heart is a project that is born from heart, passion, faith, hope and a vast amount of hours, all done pro bono. It is a total heart project.
The Culture of the Heart is a resource for children that supports staff in creating healthy classroom communities, based on the value and worth of every child.  It works on helping children understand:
their own worth
the value of others
being part of a community
good character
joy and wonder
(and lots of other things that support our mental and emotional health)
I think it's all the things that primary school teachers really value in schools, but often this is pushed to the back of the curriculum as the 'hidden' or 'soft' subjects.  The Culture of the Heart places them in the centre and suggests that, if we help children emotionally and relationally, then they will enjoy school and learn better.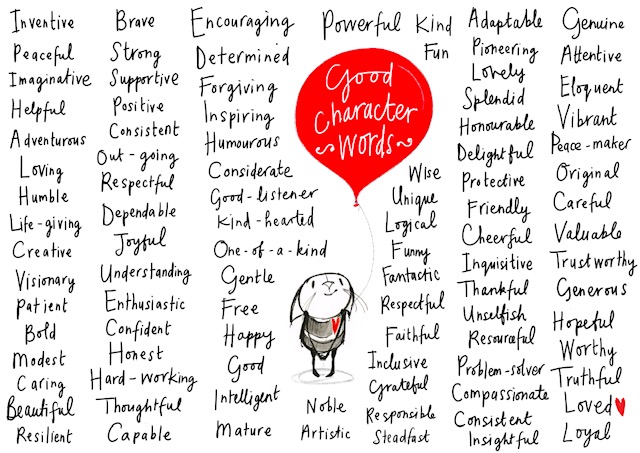 Coral, the spring lockdown had a big impact on your plans, didn't it?  But you adapted.  We'd love to know a bit more about the free resources that you released via your website, why you decided to do this, and how people responded…
CB: Yes, I was planning on launching the crowdfunding campaign via NatWest's "Back Her Business" programme, with a social media campaign based on March's International Happiness Week.  I was about a week away from pressing "GO" when it became apparent that it would not be possible then.  I decided to use the themes and messages from happiness science to create activity pages with colouring in and drawing for families to enjoy whilst stuck at home more than normal. Each positivity-packed page uses images and ideas from the picture book and is free to download from the website (see below). The feedback has been great and they've been shared by lots of groups and even our local Community Trust.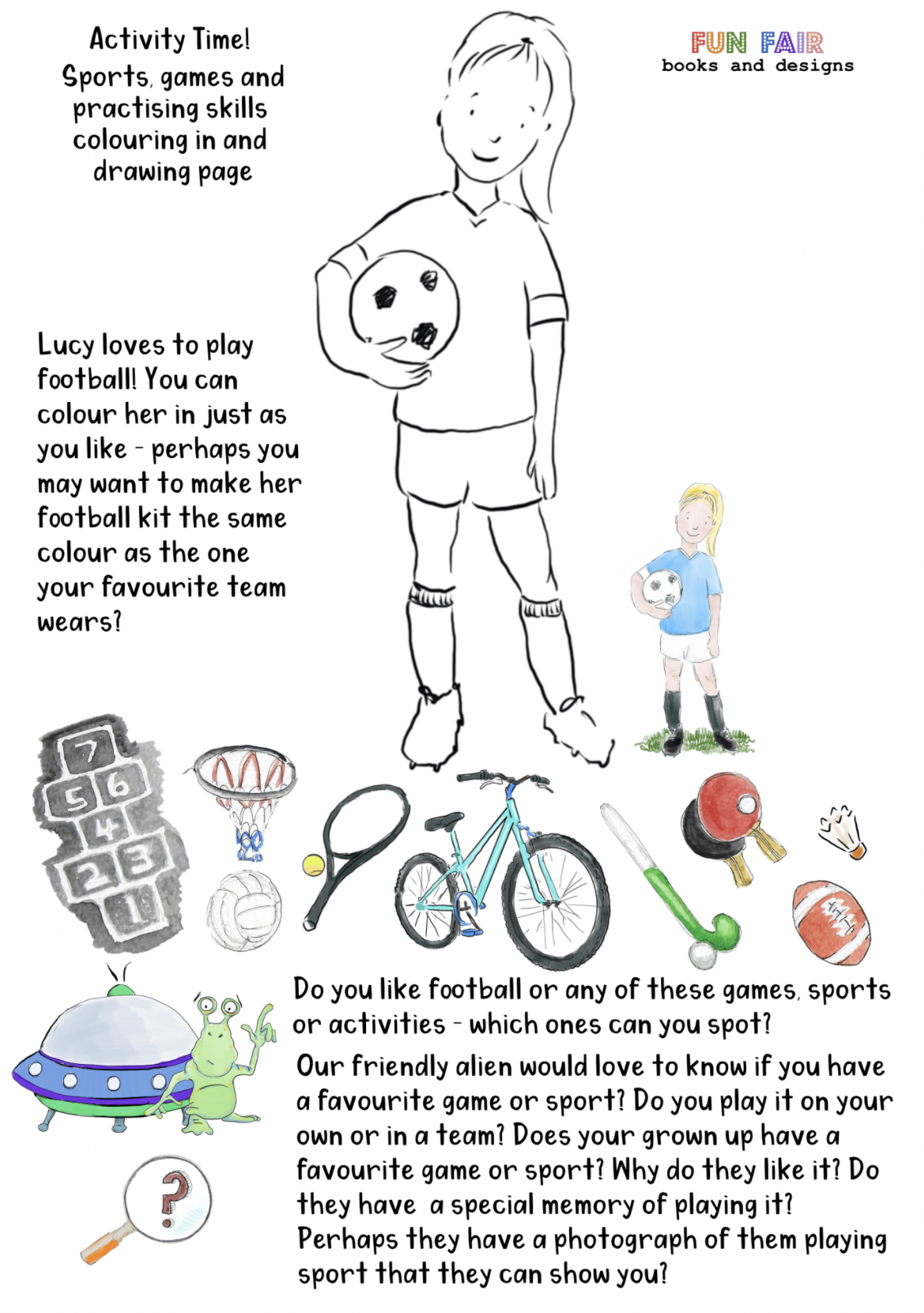 We understand that the pair of you have actually been in contact over the past few weeks.  How did that go?
KN: It was just lovely to 'meet up' and Coral has sent me a copy of her book, which is delightful.
CB: It was wonderful to chat.  There were lots of similarities in our journey to discuss, although Kate is obviously much further ahead in her progress and her amazing time working in schools, but she was so generous with her advice.  With big overlaps between kindness and happiness, we had a lot of talk about and time rather ran away.  Obviously, Kate has loads of experience and I'm hoping we can talk again, but I expect that it will now be after the busy Christmas period!
You're both clearly very creative, driven, inspired and inspiring individuals, so we can't imagine that either of you are going to sit back now and do nothing!  What are your plans for the next year or so?
CB: The initial focus is to get the message out about the picture book and then to collect feedback on draft pages of a colouring-in and activity version of the book, which involves more active learning.
KN: SO many plans and ideas!  The Culture of the Heart seems to grow daily, I have a new book that is published in April, and another in the pipeline.  It's really busy! 🙂
Finally, for anyone who wants to buy a copy of your book(s) for someone special this Christmas, how can they get hold of one?
KN: I am just putting some very special, limited edition, large hardback copies on my website.  There have only been 100 of these produced, and they were created as a trial for the schools.  I have 30 of these left, but have never formally sold these books.  If you order from there, each book will be numbered and signed.  Otherwise, please head to a local bookshop – these guys REALLY need our support right now.  An independent bookshop is such a great thing to support.  You may have to order it in – but I really hope, if you do, that you will love it.
CB: If you would like to read a picture book about happiness this Christmas, please visit our new shop at www.kindpreneurs.com/shop/funfair-books-and-designs or discover more at www.funfairbooks.com.
We'd like to add, for avoidance of doubt, that this blog post is in no way an ad – we've not received any payment or gifts etc from either Kate or Coral to write this or promote their books.  We wanted to write it in order to let more people know about their books and their work, which we think completely ties in with the ethos and aims of DadPad. In particular, if you want to know more about things like secure attachment and bonding – which both Kate and Coral hint at in their interviews, above – do please have a read of our blog post from earlier this year, all about how and why dads can and should bond with their babies.
If you want more information on Kate or Coral, or to follow them on social media, please click on the following links:
Coral Bowley – Funfair Books:
Kate Jane Neal:
*SSE is the School for Social Enterpreneurs which "supports social entrepreneurs to realise their ambitions and promote social change" by delivering "programmes to support and equip people to start, scale and strengthen their organisations, making a significant positive difference to their local communities on issues they experience and are passionate about."  Like Kate, Julian is also a graduate and fellow of the programme.